Scottish business responds to Chancellor's spending review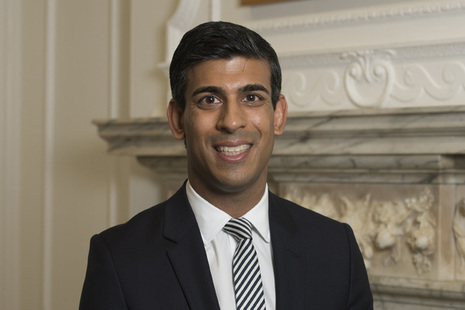 Scottish business organisations have responded to Chancellor Rishi Sunak's Spending Review statement, with some calling the announcement "disappointing".
The chancellor announced that public sector pay will be frozen with the exception of NHS staff and those earning under £24,000. He also announced the creation of a new £4 billion 'levelling up' fund to pay for upgrading local infrastructure across the UK.
Andrew McRae, policy chair for the Federation of Small Businesses Scotland, said it was "disappointing" that there was no decision to "plug the holes in the current coronavirus support package and prvide aid for the around one in five Scottish FSB members that have had little or no support from governments in London or Edinburgh". He added that this omission needs to be tackled at the earliest opportunity.
---
---
He said: "For many Scottish firms wrestling with current covid restrictions, the Chancellor's most significant and welcome recent spending decision was the move to extend the furlough scheme. While action to improve infrastructure - like Scotland's substandard mobile network – should deliver long-term gains, we didn't see many new measures today to boost small businesses in immediate crisis.
"Local businesses will be crucial to tackling the unemployment crisis. We'd liked to have heard about a cut to employers' national insurance contributions to help hard-pressed smaller firms create jobs and absorb the increase to the National Living Wage. That said, it's only fair to acknowledge that the Government has listened to the expert Low Pay Commission, which is the right approach.
"Few can object to the volume of investment that city and region growth deals bring. But as our members and Audit Scotland have reported, these deals need to up their game. Specifically, we need to see more transparency, more input from nearby communities, and more local businesses winning associated work. If there's a long-term future for these funding agreements, then they can't be struck behind closed doors."
David Lonsdale, director of the Scottish Retail Consortium, said it was disappointing that the chancellor hasn't changed course on the decision to abolish tax-free shopping for international visitors to Scotland and the UK.
He said: "With city centre shops in particular struggling under the current Covid restrictions this is a further blow to plans to rebuild in the future. It is set to cost Edinburgh retailers, for example, many millions of pounds in lost retail sales, let alone the knock-on impact on tourism. The limited savings the Treasury envisages are more than likely to be offset by the loss of revenues from businesses, making this a missed opportunity to put in place a building block for economic recovery."
He also urged that Scottish ministers should follow suit and freeze the headline poundage rate for the coming year. He said that "otherwise firms here in Scotland will be left paying more than their competitors and counterparts down south from April."
Mr Lonsdale added that the 100% business rates waiver during the current financial year has been vital for the retail industry, much of which has had to cease trading twice thus far during the pandemic.
He said: "With retailers' revenues continuing to fall short, and with shops unable to trade at capacity due to physical distancing restrictions and caps on numbers in stores, next April's abrupt 'reverse cliff edge' - which is set to see a 100% re-instatement of business rates – is simply not sustainable. Revenues and costs continue to be out of kilter and returning to a business rate poundage at a 21-year high is unthinkable. A phased re-instatement or extended relief or discount will be required."
Dr Liz Cameron, chief executive, Scottish Chambers of Commerce, commented: "Despite unprecedented falls in GDP and rises in debt and deficit, it is welcome that the Treasury remains committed to supporting the economy in the face of ongoing challenges of Covid-19.
"However, the forecast for job losses despite £280 billion worth of support thus far should focus all minds on the toll this virus has taken on people's lives and livelihoods.
"The launch of a national infrastructure strategy is an important step in overcoming the longstanding infrastructure deficit. The transition to net zero and levelling up across the UK will require ambitious and sustained action to transform our transport, energy and digital networks. Investment in R&D and through the new National Infrastructure Bank are welcome, we look forward to further detail on these and how they will be accessed in Scotland.
"Barnett consequentials mean the Scottish Government has some leeway in setting its priorities for the Scottish Budget in January and we believe increased financial support direct to business, upskilling and cutting the costs of business overheads should be top of its agenda."
On the launch of the UK Shared Prosperity Fund, she said: "The launch of UK Shared Prosperity Fund to replace European Union structural funding is long-overdue and significant unanswered questions remain. Business communities will now require more detail on how the scheme will operate and how the new fund will avoid damaging cliff edges in existing local economic development and business support schemes.
"The government must work closely with business on the determining key features of the new fund, including a commitment to maximise local autonomy, business voice and economic growth. The Scottish Chamber network stands ready to support the pilot schemes and help develop proposals further once published."