Scottish business round up
A round-up of business news from across Scotland featuring: Royal Dornock Golf Club's delayed construction plans, Reactec's new social distancing solution, an East Neuk fisherman's new business launch, WL Gore's staffing success, Wemyss Properties' new Glasgow flats approval and Good-Loop's hygiene poverty campaign deal.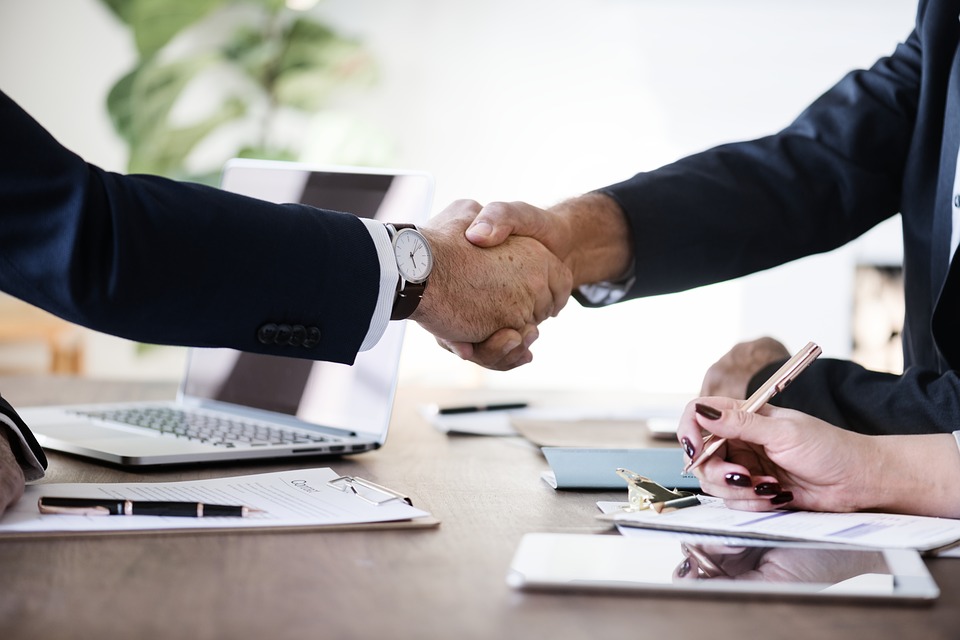 Coronavirus outbreak halts Royal Dornoch Golf Club plans
Plans for a multimillion-pound new clubhouse for the world-renowned Royal Dornoch Golf Club could be delayed for two years due to the coronavirus outbreak.
---
---
Last year, the club submitted proposals to create a new building on a feature staircase linking two arched entrances to the west and north. The building was intended to replace the original structure build in 1909 with the club hoping it would go out to tender with construction starting soon.
Reactec launches social distancing solution
Edinburgh-based Reactec, has repurposed its proven system for monitoring workers' exposure to health risk to create "Safedistance", which enables employers to manage the social distancing of their workforce within construction, rail, manufacturing and other workplaces.
Safedistance is based on an industrial grade wrist-worn device and it alters workers if they have strayed to within two metres of a colleague, infoms employers of the frequency and severity of breaches of social distancing protocols and can assist with contact tracing of those who have been close to employees subsequently displaying COVID-19 symptoms.
East Neuk fisherman embarks on new business venture
An Anstruther fisherman left with no demand from the fish markets for his East Neuk catch because of COVID-19, has launched his own, sustainable seafood operation, Carisma Seafood delivering seafood to customers the same day it's caught.
With the fish markets closed and a young family to support, Langoustine fisherman Kirk Doig was facing zero income until a meeting of the minds introduced Kirk to creative industry professionals, Laura Strong, director of Edinburgh creative agency Great Brink and then Scott McCallum, managing director of Dundee based design consultancy Avian. The duo worked withMr Doig pro-bono, using their expertise to create and launch Carisma Seafood, with plans for expansion already in place.
WL Gore and Associates adds 50 staff
Dundee-based WL Gore and Associates has increased its staff numbers by 50% in the last 18 months.
The firm, best known for its GORE-TEX technical fabric, assembles transmission cables for use in space has seen 50 new members of staff join the firm. WL Gore also supplies the cabling to enable wifi on passenger aircraft and radars and navigation systems.
Permission granted for new flats at Hillhead Church in Glasgow
Wemyss Properties has been given the green light to build an exclusive development of 29 new flats on the site of the former Hillhead Baptist Church building, just off Byres Road in Glasgow's West End.
Working in partnership with the members of Hillhead Baptist Church, Wemyss is looking to retain the façade of the B-listed church, whilst securing the future of the good work that the church does in the community.
Good-Loop secures Soap & Glory for campaign against hygiene poverty
Edinburgh-based ethical advertising-tech company Good-Loop has signed up bathing brand Soap & Glory to its programmatic advertising platform in support of a campaign against hygiene poverty.
As part of the campaign, every time a user swipes up to watch an ad, Soap & Glory donate to The Hygiene Bank, a charity working to ensure those living in poverty have access to basic toiletries. The donation complements the brand's existing commitment to gift one 'Clean on Me' shower gel to the charity, for every 50 Soap & Glory products purchased.