Scottish business round-up
A round-up of business news from across Scotland featuring: Breathe Easy's new headquarters, Scottish SME's IoT programme success, Aymeric Renoud's beer by-product furniture project, Hop Software's COVID-secure hotel system, Johnstons of Elgin's 2019 results and Diageo's paper bottle packaging.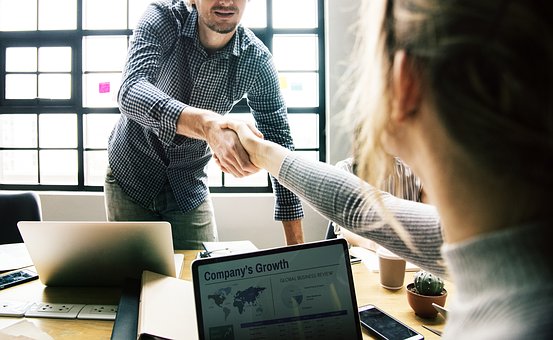 Breathe-Easy opens new headquarters
Edinburgh-based face mask manufacturer Breathe Easy has opened a new, larger headquarters to cope with demand.
---
---
The firm will now be based in St john's Road, relocating from nearby Corstorphine High Street. The new premises measures 500sq metres over two levels and will house a team of tailors and seamstresses, the retail department and management staff all under one roof.
The expansion comes after the business successfully applied to the Scottish Enterprise's Pivotal Enterprise Resillience Fund (PERF).
Four SMEs secure place on IoT programme
Beringar, PolyDigi Tech, Lupovis, and Craft Prospect, four of the most exciting emerging tech companies in Scotland, have won a package of support to create new Internet of Things (IoT) focussed cyber security products and services, in an initiative delivered by CENSIS
After securing a place on CENSIS's first IoT Cyber Security Accelerator, the firms' will receive bespoke support to help their development, including 10 days' engineering assistance and business development guidance.
The overall winner of the programme – supported by Scottish Enterprise and the Scottish Government, and launched in November 2019 at CENSIS's sixth annual Technology Summit – will also be a direct entrant to the semi-finals of the Scottish EDGE awards, in which innovative high-growth businesses can win up to £150,000 of funding.
Aymeric Renoud's beer to furniture campaign
A by-product from distilling and brewing is to be transformed into furniture for Dundee Science Centre's new 'Culture Lab'.
Following his success at Dundee Design Festival last year, Dundee-based French furniture designer and maker Aymeric Renoud, owner of Draff, has been commissioned to design and make tables and chairs for 'We are Explorers', a new gallery for early years' audiences being constructed as part of the CONNECT project.
The furniture will be made using Aymeric's signature material draff, the wet grains left over from independent Dundee brewery, 71 Brewing Company.
Hop Software creates COVID-secure hotel system
Hop Software, a young Scottish company has created pioneering software to help the crisis-hit hospitality industry welcome guests back safely in the post-lockdown world.
Hop Software has developed a hospitality management system which minimises human contact, even down to customers being able to open and lock their hotel bedroom doors, remotely.
Using the company's bespoke branded app, guests can book, check-in, pay bills and check out without having to physically distance in reception queues.
The paperless system is environmentally friendly whilst avoiding the handling of receipts between staff and guests.
Johnstons of Elgin posts strong results
Cashmere and woollens retailer Johnstons of Elgin has posted strong 2019 results with profits before tax reaching £6.4 million.
The profits are in line with the prior year on sales of £77m.
Overall sales fell by 2.5%, due to lower domestic sales, but export continued to grow (+9.5%), contributing to an improved gross margin (up by 1.6% to 31.1%).
Diageo announces Johnnie Walker whisky paper packaging
Diageo, the drinks giant which owns the Johnnie Walker brand, has announced plans for the spirit to be sold in paper bottles from next year.
The new bottles will be part of a new environmentally-friendly packaging trial.
To make the bottles, Diageo will co-launch a firm called Pulpex, which will also produce packaging for the likes of Unilever and PepsiCo.