Scottish commercial property market prospered in 2021 despite volatile market conditions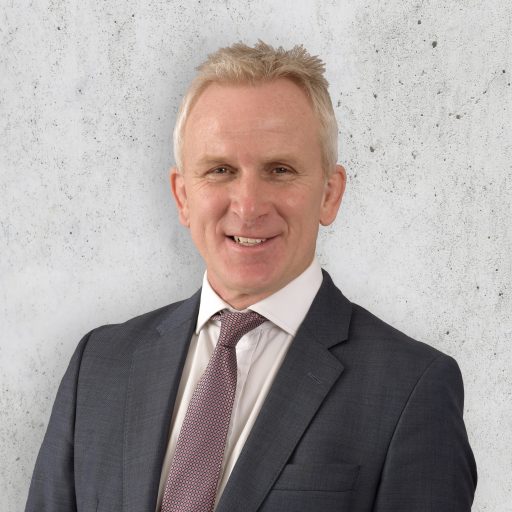 Investment in Scottish commercial property fared surprisingly well throughout 2021 despite volatile market conditions, according to the latest figures published by Lismore Real Estate Advisors.
According to the figures, investment volumes reached circa £1.345 billion, a 24% increase on the total for 2020.
The emergence of the Omicron variant and the return of restrictions continues to bring challenges across the entire property market and global economy but quarter 4 trading remained strong at £520 million, up 27% on Q4 2020.
Key transactions included the £32.2m sale of Sainsbury's at Inglis Green Road, Edinburgh by Inglis Property LLP to Urbium Capital Partners LLP, the off-market sale of Scania at Eurocentral by West Ranga Property Group to DVS Property for £10.725m and the £58m sale of Exchange Place One in Edinburgh to CBRE Investment Management.
Chris Macfarlane, director of Lismore, said that the "wall of overseas capital chasing stock" continues and pricing reached pre-pandemic levels in the food stores, logistics and retail warehousing sectors.
However, he warned that challenges remain for significant parts of in-town retail/leisure and investors continue to grapple with offices, other than those of the very best quality or which can be adapted to meet more challenging ESG credentials.
Mr Macfarlane said: "When looking at market themes, one part of the market which was hit hard initially but which has rebounded (in part) very strongly is the alternatives sector, covering PBSA, management contract hotels and serviced apartments. The strongest, well-located assets have seen occupancy levels recover and while net operating income might not be quite back, investor interest has been stirred by their resilient qualities.
"In terms of pricing, foodstores, convenience stores and distribution have seen the strongest sharpening of yields of between 50-100bps over the quarter. Core-plus opportunities have been relatively limited but we are seeing a softening of pricing around Grade B offices as investors come to terms with increasing levels of capex and ESG challenges. The only sector really offering "value-add" pricing is the shopping centre market where risk remains but the best assets are starting to find their level, at between 50-90% discount to purchase levels."
With a seemingly brighter 2022 looming, the latest investor research undertaken by Lismore predicts that the top three performing sectors in 2022 will be retail warehousing (36%), distribution (28%) and multi-let industrials (17%). Although prime yields have begun to harden, retail warehousing still offers some good value given the rapidly changing retail market and strong occupational demand.
The support for food stores has fallen significantly (6%), perhaps an acknowledgement that a lot of the performance in the sector has come during 2021. The office sector was the most poorly backed by respondents, with concerns over capex requirements and future working habits being mentioned as headwinds for the sector.
A significant majority (69%) of respondents in Lismore's research expect to be net buyers in 2022, with 21% neutral. Investment managers and property companies look to be most acquisitive with 83% and 73% respectively anticipating they will be net buyers in 2022. Just over 50% of funds and private equity respondents expect to be net buyers. Only 10% of respondents expect to be net sellers, suggesting another year of limited stock and inevitable pricing pressures for the best opportunities.
Mr Macfarlane added: "UK institutional activity remains very focused on longer income defensive stock including retail warehousing and distribution, although we have seen a welcome return by an institution to the Edinburgh office market for the first time in a number of years.
"Overseas investors continue to target Scotland (Edinburgh in particular), with buyers from the Middle East and mainland Europe all remaining active but the overwhelming weight of capital has been from North America. The level of distressed selling continues to be very limited with the more opportunistic buyers looking further up the risk curve, either direct development, vacant buildings or shopping centres."
James Dunne, head of UK transactions at abrdn, commented: "The pandemic has highlighted the benefits of having a diversity of income and sectors within a portfolio. The breadth of the alternative sectors provides an increasingly significant part of the real estate investment market, with the hotel sector offers an interesting pattern in durability. However, this recovery trend has been narrow and will continue to be driven by the best assets and the best locations significantly outperforming the market.
"The extended stay market (apart-hotels and serviced apartments) was already growing and the ability to pivot from more lucrative short term stays to a longer term model provided certainty of income and meant that the sector showed very strong resilience throughout the worst of the pandemic and therefore a strong rationale to invest both for the protection in the downside but also the predicted performance in a more normal market."
He continued: "We are still in the early stages of the attitudinal transformation of real estate from providing space as a product to embracing space as a service. The most visible area where we have seen an ongoing shift to a more service real estate environment is the office sector.
"This has been accelerated and is an area that could continue to develop rapidly with the long term return to the office. The retail sector will have to continue to adapt if it is to stay relevant to the demands of consumers and offer more experiential retail, most likely digitally enabled to lead a partial, targeted recovery in the sector."
Mr Dunne concluded: "The one thing we can be sure of is that the evolution of how real estate is used and provided and the increased 'hotelisation' of all sectors will continue apace over the next few years and we as investors have to continue to not only adapt to but drive forward."