Scottish Enterprise launches Net Zero Framework for Action
Scottish Enterprise has launched its Net Zero Framework for Action that outlines its approach to supporting businesses to achieve a green, fair economic recovery from the impact of Covid-19.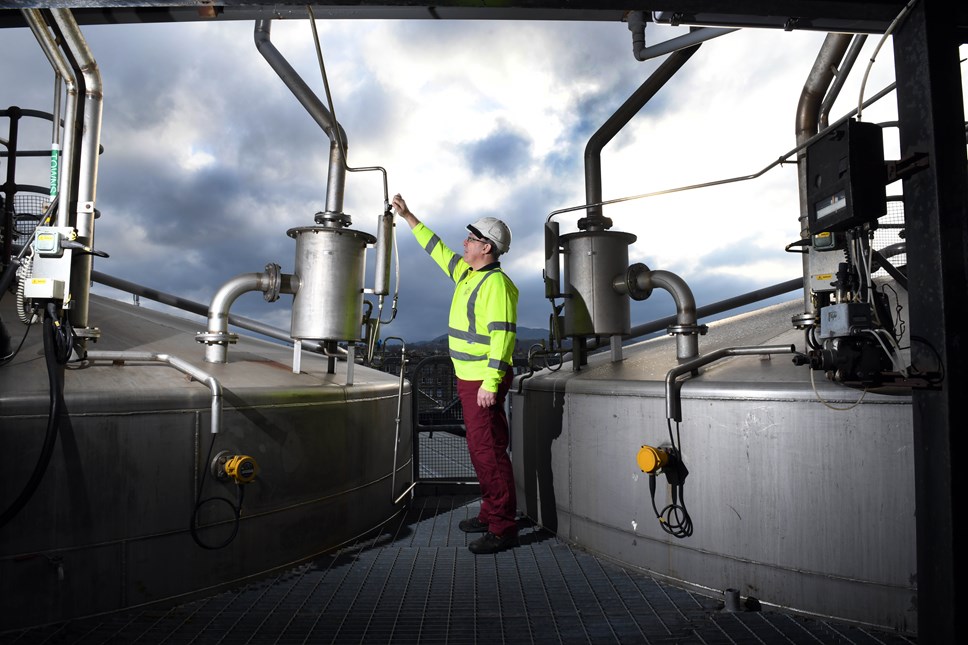 The launch of the framework comes as Scottish Enterprise also announces support to The North British Distillery that is developing a multi-million-pound project to make whisky distilling more sustainable.
Scottish Enterprise's strategic ambitions are to expand net zero opportunities; support a just transition as well as lead and influence change through incentivising businesses to commit to sustainable practices.
---
---
The national economic development agency has already supported many businesses across Scotland to be more sustainable and since 2018 has helped companies identify over 700k tonnes of CO2 savings, equivalent to taking half a million cars off the road.
Alongside setting a target to become net zero in its own operations by 2040 and embedding a focus on business sustainability Scottish Enterprise has also outlined how it is working with the Scottish Government's business action group to make the most of the opportunities of COP26 in November.
Net Zero secretary Michael Matheson said: "We all need to play our part in the just transition to net-zero, and Scotland's public sector has a key role in this journey. Scotland can show the rest of the world how it's done – and ensure our people, businesses and communities are at the forefront of a greener, more sustainable economy.
"I welcome this commitment from Scottish Enterprise who, through its Net Zero Framework, have set out how it will play an increasingly vital role in supporting our business community to embrace the opportunities that our journey to net-zero present by providing a clear pathway to encouraging green innovation and investment to benefit our economy, environment and society."
Helping Scotland become net-zero is not only an environmental imperative but also makes good economic sense. Recent research from McKinsey, for example, shows that those firms that commit to sustainability see improved value from strong engagement with customers and employees.
Andy McDonald, head of low carbon transition at Scottish Enterprise, added: "Scottish Enterprise is committed to delivering economic growth for Scotland that creates a sustainable, inclusive and fair future for us all.
"Our Net Zero Framework supports our Business Plan and sets out how we're aligning all of our external delivery and internal operations to help address the climate and nature emergencies.
"This is the decade for action. That includes providing incentives that support higher-carbon businesses and industries to diversify and adapt to a net zero future, as well as for new and growing businesses with innovative, low carbon products and services.
"Scottish Enterprise will focus on net zero economic opportunities that also deliver societal and environmental benefits. This is demonstrated by our recent support to the North British Distillery which is set to transform the whisky industry, safeguard jobs and create growth."