Scottish Enterprise supports Merck in creating 15 new jobs with £2.6 million grant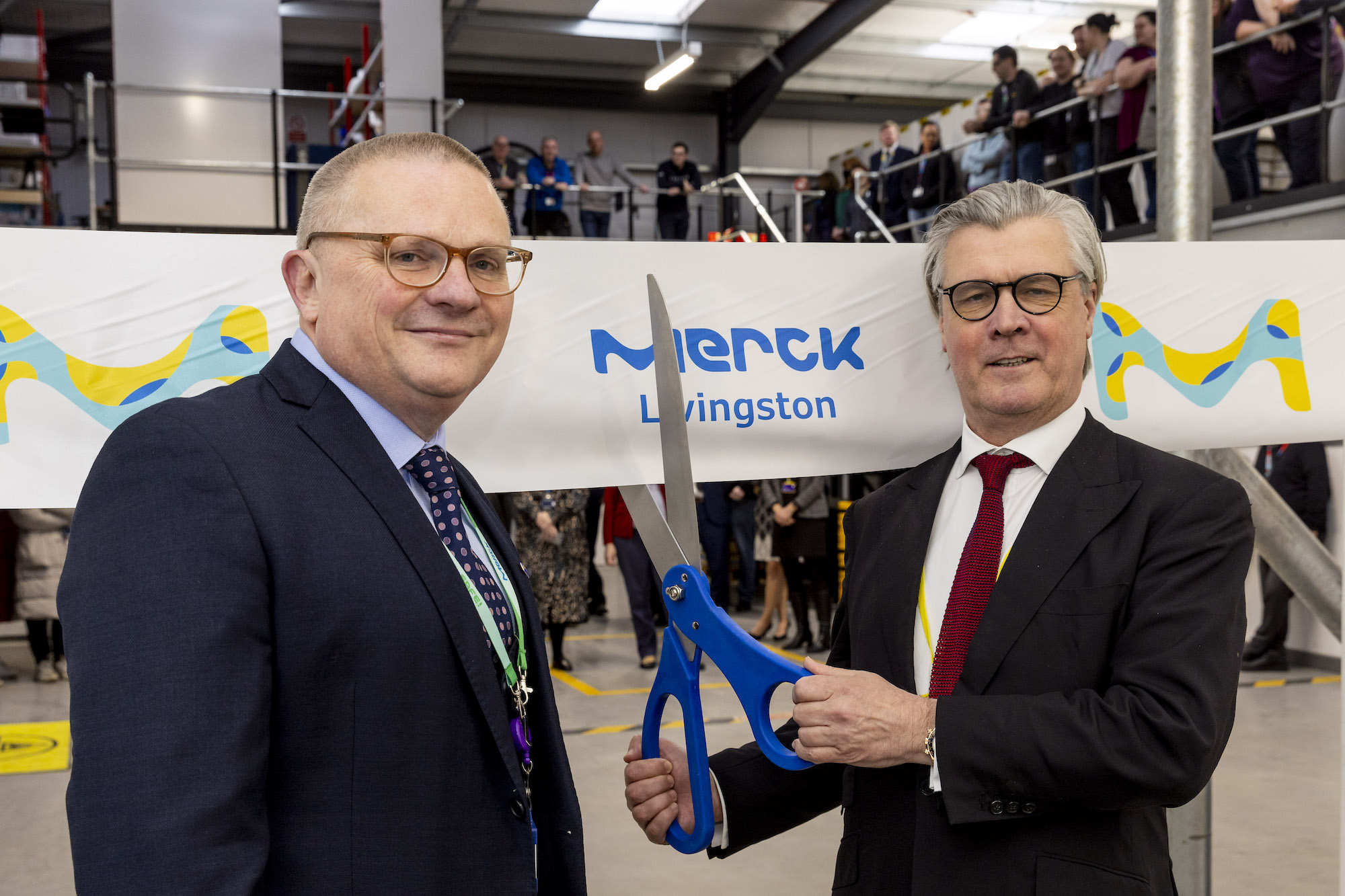 Science and technology company Merck has created 15 new positions its Livingston facility as part of a £2.6 million investment.
The investment is a result of a request made to Merck's Livingston facility to tender for the design, development and commercialisation of a novel diagnostic quality control kit for blood typing analysers.
Supported by a Scottish Enterprise research and development (R&D) grant, Merck was successfully selected as the project partner. The new product range has now been validated and has received regulatory approval in several key geographies, allowing the product range to be launched globally.
---
---
The result is the creation of 15 new jobs and a £2.6 million investment. Full product launch is expected in April 2023.
Site director, Adrian Birkett said: "I am delighted to announce that we have invested £2.6 million in this strategic project. The investment is a just recognition of the incredible work being done by the team here in Livingston.
"As a company we aim to impact life and health with science by driving scientific breakthroughs and accelerating innovation. Science and technology are advancing at an unprecedented speed, and with that are the needs and expectations of our customers worldwide.
"Project funding through the award of a grant from Scottish Enterprise was crucial in securing the project in Scotland and has allowed the permanent recruitment of R&D, engineering, project management and validation jobs at the site.
"As part of the project, we have installed a new warehousing facility, manufacturing cleanrooms and Quality Control laboratories."
Parliamentary Under Secretary of State for Scotland, Lord Malcolm Offord, who performed the ribbon cutting at the event said: "I'm delighted to see the expansion here at Merck and welcome the new jobs it will bring.
"The work Merck does in the life sciences sector here in Livingston is ground-breaking and underlines Scotland's place on the global stage as a centre of excellence for research and innovation. It's great to see new leaps forward being made here for the benefit of people all over Scotland and the UK."
Scottish Enterprise team leader, Andrew Henderson added: "Encouraging and supporting companies such as Merck to innovate and expand is a priority for Scottish Enterprise.
"Our R&D support not only recognises this project's importance to Merck but also to the Scottish economy and Scotland's growing global reputation for life sciences excellence."
Merck's Livingston facility manufacturers monoclonal antibodies for blood typing diagnosis, with over 60% of the world market. The facility has a global reach, and supplies intermediate and finished diagnostic reagents to blood typing manufacturers.