Scottish entrepreneurs to head to entrepreneurial school in the USA
A group of 16 Scotland-based entrepreneurial leaders will travel to the USA next week to take part in a programme at Boston's Babson College, the world's number-one ranked school of entrepreneurship.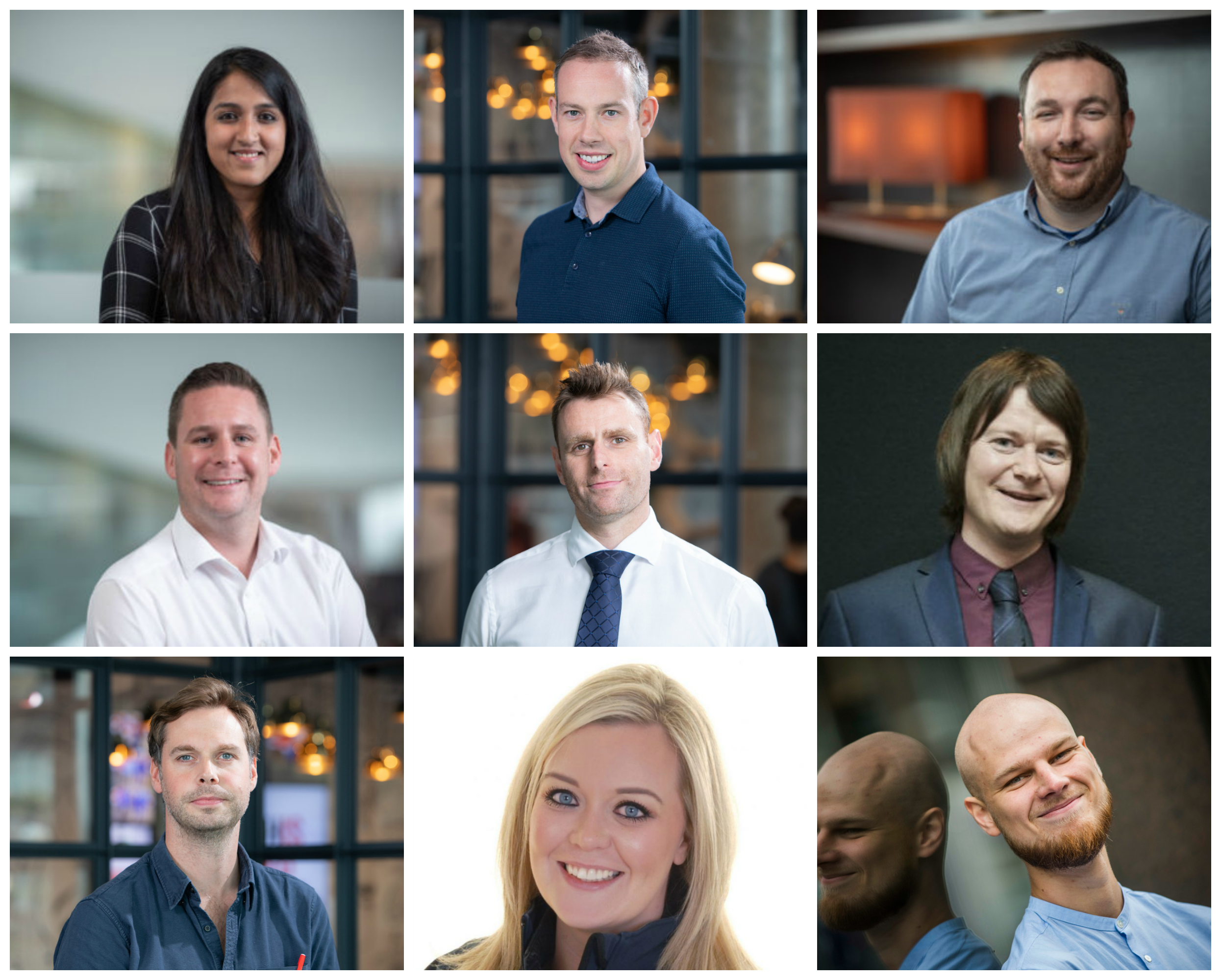 The visit, which will take place from October 1-8 is facilitated by Unlocking Ambition and Entrepreneurial Scotland and aims to help the delegates develop advanced leadership skills and receive business growth training as well as building networks in North America.
The delegates are recognised as ambitious individuals heading-up businesses and projects with high potential to make a significant contribution to the Scottish economy.
Among them are Calum Haggerty of COCO Chocolatier, a producer of ethically-sourced artisan chocolate; John Robertson of Drinkly, an online home delivery service for chilled alcoholic drinks; Scott Weir of Pillow, a property management service for holiday homes and serviced accommodation; and Scott Cunningham of MyWay Digital Health which offers an innovative diabetes self-management platform.
Within the cohort are nine ambassadors for the Unlocking Ambition challenge, the £4 million flagship entrepreneurial development fund created by the Scottish Government.
Delivered by Scottish Enterprise and the Royal Society of Edinburgh, forty entrepreneurs were selected for the programme based on the potential economic and social impact of their businesses.
Entrepreneurial Scotland supports the Unlocking Ambition programme by pairing the ambassadors with experienced mentors and offering development opportunities such as the Babson trip. It has worked with the college for over a decade, facilitating access to world-class, international leadership development for entrepreneurs from across Scotland.
Alison Loveday, the Unlocking Ambition programme manager, said: "We're very excited to be taking another cohort of Scotland's most ambitious entrepreneurs to experience the unparalleled development and networking opportunities at Babson. Unlocking Ambition aims to challenge, encourage and inspire its ambassadors to continue evolving and recognise the positive contribution they can make to Scotland's economy and to wider society through sustainable and inclusive growth.
"The trip to Babson is invaluable in opening up new connections in North American markets and encouraging the delegates to focus on maximising their potential for international expansion, helping equip them for the future."
Jules Lancastle, head of Executive Education at Entrepreneurial Scotland, said: "As a Saltire Leadership Programme, the Boston week is designed to equip leaders with the mindset, skills, experience and connections they need to help them take their business to the next level. Through Unlocking Ambition, the founders of rapidly developing startups can join more established entrepreneurial leaders, all seeking to develop global perspective, international insight and emotional intelligence. The cohort mix creates a dynamic learning environment and meaningful, legacy connections between near-peers across industries, across sectors and across the world."
Scott Cunningham, chief technical officer and co-founder of MyWay Digital Health, said: "This a great opportunity for our business to learn and make connections as we take the next steps on our growth journey and look to expand internationally."
Calum Haggerty of COCO Chocolatier, added: "Babson represents a huge opportunity to learn from the best entrepreneurial minds, to share experiences with peers and to tap into international networks."
John Robertson of Drinkly, also said: "Our business was founded on the back of me studying at Babson in 2015 and I am truly honoured to be returning at a different point in our business journey. I look forward to taking our business challenges to Babson and coming back enthused to nationally scale our business in the months ahead."
Lynne Jhangeer, sales & export director, of Glasgow-based LINIAN Supply Co Ltd, added: "Babson represents a huge opportunity to gain insights as we look to scale and grow our business internationally. I'm looking forward to the trip and to bringing the learning home."
Scott Weir, CEO of Pillow, also said: "Having been to Babson already this year, I found the learning invaluable. It changed my viewpoint on business, namely thinking big. I did leave with big plans for Pillow, but after a week with some of the country's best business thinkers, I came back with a new and improved perspective."
The full list of entrepreneurs heading to Babson are:
Scott Cunningham, MyWay Digital Health - condition management technology for people with diabetes
Calum Haggerty, COCO Chocolatier - ethically sourced artisan chocolate
Pooja Jain, Cognihealth - technology to support dementia patients and carers
Lynne Jhangeer, LINIAN Supply Co Ltd - patented fire safe cable installation device
Tadas Labudis, Product Insight - AI powered customer insight platform
Barry Leaper, LiberEat - an app to improve the lives of those with dietary restrictions
Ross Mcleod, Intebloc - safety technology for the lifting and construction industry
John Robertson, Drinkly - online chilled alcoholic drink home delivery service
Scott Weir, Pillow - accommodation management company
Ilia Cherezov, Eltiera - making green electricity from heat
Andrew Donaldson, Donaldsons - specialists in processing, manufacturing, merchanting and distribution of timber and associated building products
Michael Donaldson, Donaldsons - specialists in processing, manufacturing, merchanting and distribution of timber and associated building products
Claire Keenan, Keenan Recycling - nationwide food waste recycling and composting
Mark Kemp, FortyTwo Studio - specialist brand and digital agency
Andy Wilson, Aquascot – employee-owned seafood processing business
Judith Thorpe, ThorpeMolloy Recruitment Ltd – recruitment and executive search agency