Scottish retailers urge MSPs to save the Uniform Business Rate
The Scottish Retail Consortium (SRC) has submitted a plea to save the Uniform Business Rate to Holyrood's Local Government & Communities Committee.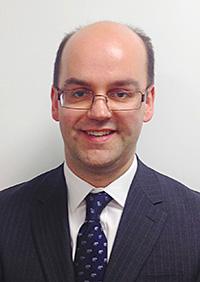 The SRC has said that the headway being made on rates reform is at risk if MSPs remove control over the setting of the business rate from the Finance Secretary and instead hand the power to each of Scotland's 32 local authorities.
In its four-page submission, the SRC said the current Scotland-wide uniform business rate has brought much-needed predictability and consistency to the tax over the past two and a half decades.
---
---
Last month the committee backed a Green Party amendment to the Non-Domestic Rates Bill, at Stage 2, which ends the uniform business rate and instead gives each local authority the right to set their own poundage rate, rates reliefs and any local rates supplements.
Retail is a property-intensive sector and account for 22% of business rates. The overall burden is onerous, with the poundage/tax rate at a 20-year high and with a further inflation-linked increase in the pipeline next Spring.
The written submission from the leading industry representative body:
Notes that past experience in Scotland of locally set business rates was not a happy one, and that inflation-busting increases in council tax only adds to concerns that ratepayers would see higher bills if rates were set by councils
Points to the current situation in Northern Ireland where councils set the business rate and rates bills are 19% higher than in Scotland
Says fragmenting business rates in this way risks opening the door to local rates supplements and surcharges
Highlights how the change places a question mark over the First Minister's recent pledge of rates relief for retailers which install DRS reverse vending machines
Says it is 'startling' how a tax change of this magnitude can be made without consultation or any economic or business impact assessment
Says the move has heightened fears over the current cross-party talks on replacing council tax and suggests opening this up to input from business and other stakeholders.
David Lonsdale, director of the Scottish Retail Consortium, said: "Ripping up the uniform business rate after a quarter of a century and handing control over this £2.8 billion tax to councils is an alarming and retrograde step. It flies in the face of the rates reform agenda of recent years and would undermine the solid progress that has been made.
"Firms fear it would take us back to the bad old days when businesses felt treated like vote-less cash cows, pushing rates up further and exacerbating the challenges faced by property-intensive sectors like retail. This year's inflation-busting council tax rises simply reinforce this view."
The SRC is urging MSPs to vote to save the uniform business rate when Stage 3 of the Non-Domestic Rates Bill is voted on, likely next month.