Scottish salmon exports to Asia double to £24m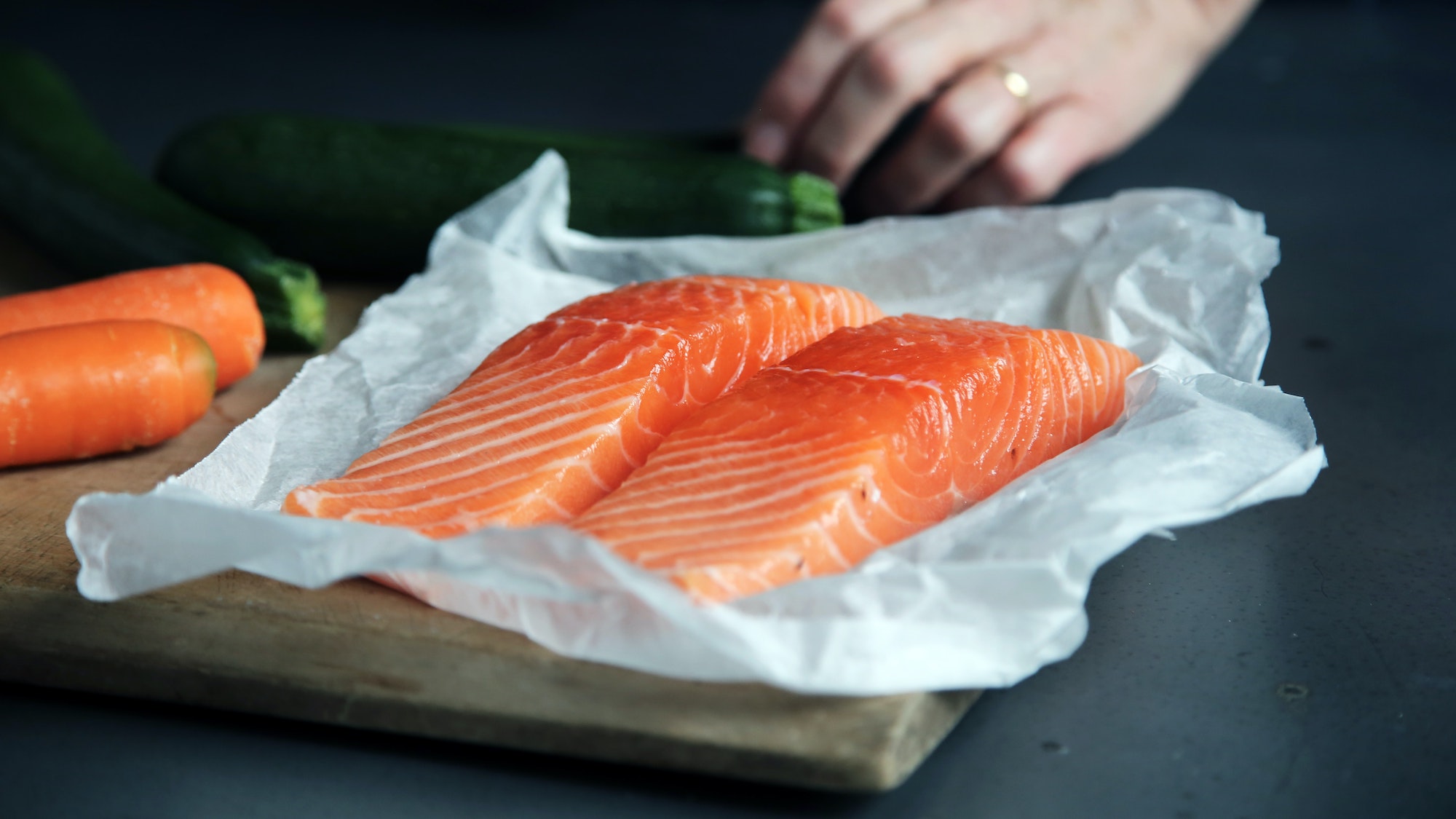 Scottish salmon exports to Asia have seen a significant increase, doubling to £24 million in Q1 2023, owing to an upsurge in demand from China, Taiwan, Singapore, and South Korea.
As per recent HMRC figures, this rise, accounting for a 97% increase in volume, has resulted in these regions collectively representing almost half (47%) of the total sales.
The international market for Scotland's nutritious fish primarily comprises European destinations, with the EU accounting for over half of all sales. North America follows with 29%, and Asia comes third with 18%. The Asian market has shown impressive growth with a £12m increase, which includes significant contributions from China and Taiwan.
---
---
In terms of jobs, the Scottish salmon industry employs 2,500 people directly, with an additional 10,000 jobs reliant on the sector. Salmon Scotland, the sector's trade body, emphasised that the surge in exports indicates that farmed salmon is a critical source of income for the country.
However, concerns are mounting over proposed Highly Protected Marine Areas (HPMAs) by the Scottish Government, which may pose a threat to jobs and investment. The sector also advocates for a revamp of the current regulatory and planning system and a greater share of licence fee revenue to be allocated to rural housing.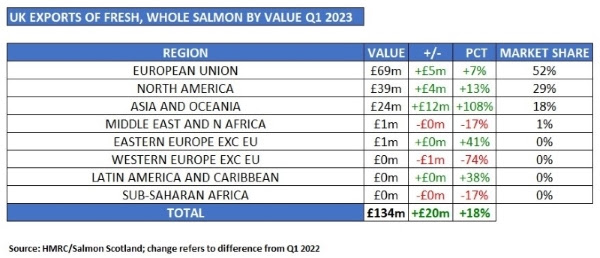 Total fresh, whole Scottish salmon export sales from January to March amounted to £134m, marking an 18% increase year-on-year. Salmon Scotland also highlighted the potential for further growth in North America and Asia due to consumer demand and efforts to decrease trade barriers.
The trade body has outlined an ambitious growth plan for Scotland's 'Label Rouge' salmon to enhance its footprint in European markets, targeting a 15% market share by 2026. With regulatory reform, there is potential for further sustainable growth in Scotland's rural communities, paving the way for more well-paid, skilled local jobs.
Tavish Scott, chief executive of Salmon Scotland, said: "This demonstrates the extraordinary global success story of Scottish salmon which we can all be immensely proud of, and we are all benefitting from through thousands of jobs and hundreds of millions of pounds for the economy.
"The increasing demand for Scottish salmon in Asia is a clear testament to its outstanding quality and taste. We are delighted that our farm-raised salmon is recognised as the world's best and in high demand internationally.
"The remarkable growth of the Asian market, along with other regions, underscores the immense potential and opportunities for Scottish salmon.
"Given the critical importance of revenue generation by our farmers, particularly during the cost-of-living crisis, it is crucial for the Scottish Government to reconsider HMPA proposals. By doing so, we can fully unleash the potential of the sustainable blue economy, creating even greater benefits for coastal communities and turbocharging job creation."