Scottish Tourism Alliance strengthens board with five key appointments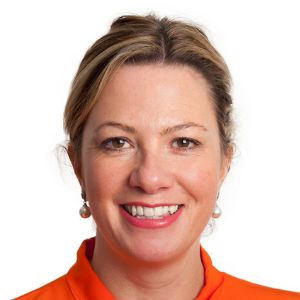 The Scottish Tourism Alliance, the representative body for Scotland's tourism industry, has appointed a vice chair and added four new directors to its board, further strengthening its position in representing the sector.
The new board members are:
Alex Borland - Climate & environment manager, NatWest Group's climate centre of excellence
Michael Golding – CEO, Visit Inverness Loch Ness
Alex McKie – Group managing director, The Fusion Group
Clare Winskill – Owner, Coruisk House
The changes to the board follow an internal strategic review of the organisation which also sees existing board member Rebecca Brooks, managing director of Abbey UK, take up the position of vice-chair.
---
---
A graduate of St Andrews University, graduating in modern history, Ms Brooks has worked in international inbound tourism since 2001.
She has been a non-executive director of the Scottish Tourism Alliance since 2010, non-executive director on the VisitScotland board since 2015 and was recently appointed as a non-executive director of UKinbound. Ms Brooks is also a former Chair of the Scottish Destination Management Association; she is a member of the Scottish Government appointed Tourism Recovery Taskforce in response to the Covid-19 pandemic and was voted one of Scotland's Top 100 Women in Tourism in 2018 and 2020.
Ms Brooks said: "I'm delighted to be appointed into the new role of Vice Chair of the STA. I look forward to supporting Stephen in leading the STA board and continuing to contribute to the STA's representation of industry".
Alex Borland - Climate & environment manager, NatWest Groups climate centre of excellence
Mr Borland works in NatWest Groups climate centre of excellence as a climate & environment manager. Prior to this, he worked in the corporate & commercial banking franchise with Royal Bank of Scotland for over 20 years. Throughout those years he's worked with multiple sectors, supporting businesses with their growth plans. A key focal point for him in recent times was supporting the hospitality and leisure sector, all of which, has successfully led to this exciting board appointment at the Scottish Tourism Alliance.
Mr Borland said: "I am delighted to be joining the team at the Scottish Tourism Alliance. To be able to take this opportunity to help support Scotland's tourism industry as part of the STA is a proud moment for me. It's a critical period for the sector, and we hear the challenges our members and the wider sector face, loud and clear.
"I hope that the experience I can bring to the board will complement the support the STA provides, so that we can continue our work to ensure Scotland remains a world leader and destination for tourism, both domestically, and internationally".
Clare Winskill – Owner, Coruisk House
Ms Winskill is a director of SkyeConnect CIC, the destination management and marketing organisation for Skye, and a director of the Association of Scotland's Self-Caterers.
She is a passionate advocate of tourism as a force for good, leading economic recovery and boosting inward investment where it is needed most; she is keen to see the potential of the Highlands and Islands realised sustainably so that it can play its part in recovery, regeneration and in making Scotland the world leader in 21st century tourism.
Ms Winskill said: "I have followed the incredible amount of work that Marc Crothall and his team have carried out in supporting and representing the industry during the pandemic. The post pandemic era is looking dauntingly challenging for Scottish tourism.
"I will work hard to assist with the representation of Scottish tourism businesses as a director of the STA to move towards recovery and resilience for our hugely important industry in Scotland".
Michael Golding – CEO, Visit Inverness Loch Ness
As CEO of Visit Inverness Loch Ness, Mr Golding leads the UK's first tourism BID, with almost 500 members in 33 sectors across 1200 square miles. The organisation aims to develop a sustainable tourism sector, which promotes the social, cultural, and economic benefits of tourism in line with Scotland Outlook 2030. The organisation also became the UK's first carbon-neutral BID and is currently delivering its Destination Climate Action Plan.
Mr Golding commented: "The STA has performed remarkably throughout the challenges of recent years. I am delighted to now be joining the board of the STA and looking forward to working with new colleagues as we work together for a sustainable and thriving Scottish tourism industry."
Alex McKie – Group managing director, The Fusion Group
Mr McKie established The Fusion Group of Companies in 2006, offering marketing consultancy, then progressing to events, hospitality management, property leasing and property ownership.
The Fusion Group of companies is now a dynamic mix of separate businesses predominantly servicing the hospitality, tourism and meetings & events sectors. These include Fusion meetings & events, together with the destination management companies, Clearly London and Clearly Scotland, plus operating, managing and supporting services for over 2000 rooms and units across Scotland (including hotels, self-catering establishments & Holiday Parks, Restaurants & Venues, together with Serviced Apartments & Rooms.)
Marc Crothall, chief executive of the Scottish Tourism Alliance, said: "I warmly congratulate our new board members on their appointments and Rebecca Brooks on her promotion to vice-chair. The calibre of all applicants for the board vacancies is testament to the strength and stature the STA now occupies within the public affairs and tourism landscape within Scotland, and indeed the UK.
"With more than 20 exceptional applications to join the board, it was an extremely tough process to arrive at our final decision. The four excellent candidates we have selected bring a strong, unique set of skills and experience, complementing those on the existing board at a time of unprecedented challenge as we move further into the economic crisis within the UK."
Stephen Leckie, chair of the Scottish Tourism Alliance said: "I am confident that with the added blend of expertise we now have around our board table, the STA has greater strength and is even better placed to represent the interests of the industry.
"Our activities of the board will focus on steering Scotland's tourism sector through the enormous challenges it faces over the coming months, and in building a strong, sustainable tourism product for Scotland which can ensure we have the competitiveness needed to succeed within the global marketplace."
The STA comprises over 250 trade associations, businesses, destination groups and other organisations with an interest in tourism; the strengthened board now represents all sectors within Scotland's tourism sector and a Scotland-wide geographical spread.