Shares in Barclays drop after investor offloads £900m stake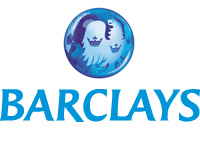 Shares in Barclays dropped by 2.4% to 156.5 pence per share after one of the bank's biggest shareholders sold a stake worth around £900 million.
The unidentified investor offloaded a stake of about 3.6% within a day of Barclays revealing a multi-billion-pound error that has been labelled by another investor as a "ridiculous own-goal".
Barclays revealed that it had accidentally issued more complex structured products and exchange-traded notes in the United States in 2019 than it had permission for from American regulators.
The bank had a $20.8 billion limit, but exceeded this by $15.2 billion. Barclays now faces a £450 million loss to buy back the securities and a regulatory investigation into the operation. The error has also forced Barclays to delay the start of a £1 billion capital return to investors through a share buyback.
---
---
According to The Times, just a small number of investors, including the Qatar Investment Authority, BlackRock, Vanguard and Capital Group, have large enough holdings in the bank to be responsible for the disposal. It has been reported that the seller is suggested to be US investment giant Capital.
The seller's identity is likely to be revealed in the next few days, as large changes in shareholdings are usually disclosed to the stock market.
The disposal of the shared was handled by Goldman Sachs.
When approached by The Times, Capital and Barclays declined to comment.