Six Scottish businesses nominated for Lloyds Bank National Business Awards
Six businesses from across Scotland have scooped seven shortlist nominations for this year's Lloyds Bank National Business Awards after an expert panel deemed them to be among the best in Britain.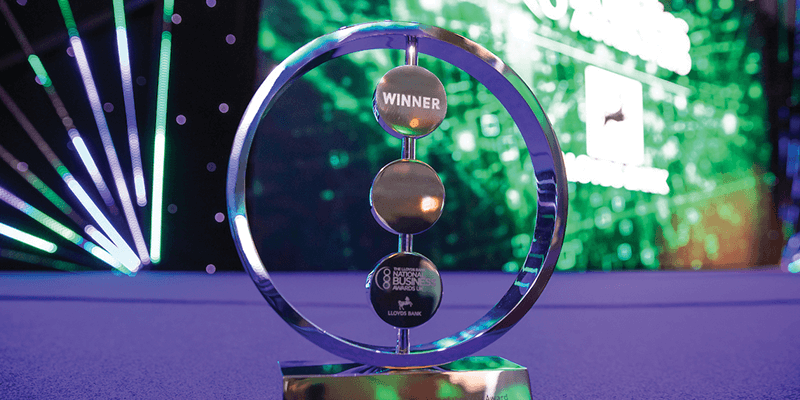 The diverse group of organisations ranging from established enterprises to fledgeling entrepreneurs hail from Edinburgh, Blairgowrie, Livingstone and Bladnoch. The full list of finalists are:
Brie Read, Snag Group – Livingstone, West Lothian; nominated for The Inflexion Entrepreneur of the Year

Founded by entrepreneur Brie Read three years ago, Snag Tights is a size-inclusive, digital-native tights brand. Brie's research showed nine out of 10 women said they had problems finding tights that fit so Snag's unique sizing matrix - measured by height, dress size and body shape - means they now do, regardless of gender, dress size or ability.

Bladnoch Distillery – Bladnoch; nominated for The Lloyds Bank Exporter of the Year Award

At over 200 years old, Bladnoch Distillery remains one of a handful of Scotch distilleries that remain independently owned and one of the oldest continuously operating distilleries in Scotland. Since 2015, it has launched a line of award-winning Bladnoch and Pure Scot Scotch Whiskies in over 40 countries and during the early stages of COVID-19 lockdown, it quickly adapted to the global migration towards e-commerce, pivoting its sales efforts within 30 days to launch and promote a UK, Australian and US online store.

Adarma – Edinburgh; nominated for The Lloyds Bank Small to Medium Sized Business of the Year Award and The Castle Corporate Finance Scale-Up Award

Adarma supports large enterprise organisations in managing their cyber security threats effectively by providing threat-management consultancy, managed services, engineering, content and products applicable to all market sectors. Cyber security is now at the forefront of any board level conversation around risk and business resilience, and Adarma's mission remains to make the world a safer place.

Bella & Duke – Blairgowrie, Perthshire; nominated for The Castle Corporate Finance Scale-Up Award

Bella & Duke is a pet wellness and pet food company, delivering dog and cat raw food nationwide. Its mission is to offer pets a happy and healthier lifestyle after two of the founders' dogs died of cancer because of their pets' diet of ultra-processed food.

Caritas Neuro Solutions – Edinburgh; nominated for The New Entrepreneur of the Year Award

Caritas Neuro Solutions is the only contract clinical research organisation in the world specialising in neurology and mental health, and its social impact model supports pharmaceutical industry as well as public and third sector organisations to transform healthcare regimes and enhance patient outcomes. The business is a pioneer of focusing on the whole patient and not just on the physiological pharmacological aspects of treatment regimes, resulting in significant improvements in wellbeing and targeted therapies, and subsequently reducing the burden on the health service.

TVSquared, Edinburgh; nominated for The Lloyds Bank Exporter of the Year Award

TVSquared has developed the only single, unified platform that measures impressions, reach and outcomes across linear and digital TV anywhere in the world. With thousands of clients in 76 countries, TVSquared powers the entire linear and streaming ecosystem, providing advanced audience analytics and always-on attribution across TV everywhere. In eight years, the business has grown from working out of a kitchen in Edinburgh, into a truly global organisation, with more than 100 staff members across the UK, US, Germany, Japan and Australia.
Each of the six finalists has been praised for their business excellence, whether that's impressive growth and profitability, exporting excellence, start-up success or individual entrepreneurial skills.
---
---
Sarah Austin, National Business Awards director, said: "The wonderful thing about the Lloyds Bank National Business Awards is the opportunity they give us to recognise the very best of British business from all over the UK. Scotland is renowned as a hotbed of entrepreneurship and a successful incubator for talent across multiple sectors. This is reflected perfectly in the businesses that have made it on to this year's shortlist, which range from young entrepreneur Leigh Fell to a 200-year-old whisky distillery."
Paul Gordon, managing director, SME & Mid Corporates, commercial banking at Lloyds Banking Group, added: "The National Business Awards are a great opportunity for us to celebrate success and to see the businesses who have performed well get the external recognition they so readily deserve. At Lloyds Bank, UK businesses are core to our purpose, so it's wonderful to be associated with such talent and to be able to recognise their success on a national scale."
This year's winners will be unveiled on 10 November 2020, including the Pivot for Purpose Award: a brand new trophy celebrating the fantastic achievements of UK organisations to support communities and key workers during the lockdown. This category will reward businesses that have gone above and beyond their usual practice to deliver essential services, assistance and support to vulnerable people, local communities and key workers.