Small businesses take loans to boost cash flow rather than fund investments
Small businesses are taking out loans to help manage their cash flow rather than utilising them to invest in their own operations, according to new research by the Federation of Small Businesses (FSB).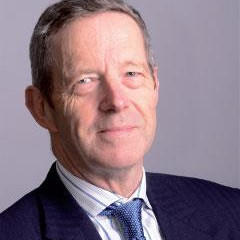 This change in borrowing has arrived after late payments almost doubled to reach £23 billion in 2019.
According to FSB research, nearly 40% of small businesses which made successful finance applications in the last quarter of 2019, used the money received to manage their day-tp day spending.
The FSB report found that just 23% of the small businesses which took out loans in the three months to December used the funding to update equipment, with a meagre 16% using loans to expand. A tiny 2% used loans for recruitment purposes.
Consequently, the FSB has urged the government to take steps to address the issue of late payment, which had led to the closure of 50,000 small firm's to close every year, The Times reports.
According to Bacs, small and medium-sized companies were owed £23.4bn in overdue bills last year, a hike of £10.4bn from 2018.
Mike Cherry, chairman of the FSB, said: "It's troubling that so many external finance applications are driven by cash flow concerns. This really shouldn't be the case. You wouldn't dream of doing your weekly shop and telling the cashier that you'll pay for it in 100 days, but corporations take this approach to small businesses in droves.
"Uncertainties facing big businesses over the past few years no doubt will have increased the temptation to use small firms as free credit lines. We need to put that attitude to bed, for good."