Space sector set to create new jobs in Highland and Moray
Ambitious plans to create hundreds of high-quality jobs and business opportunities by developing a North Highland and Moray 'space cluster' have received a £38,000 boost from the UK Space Agency.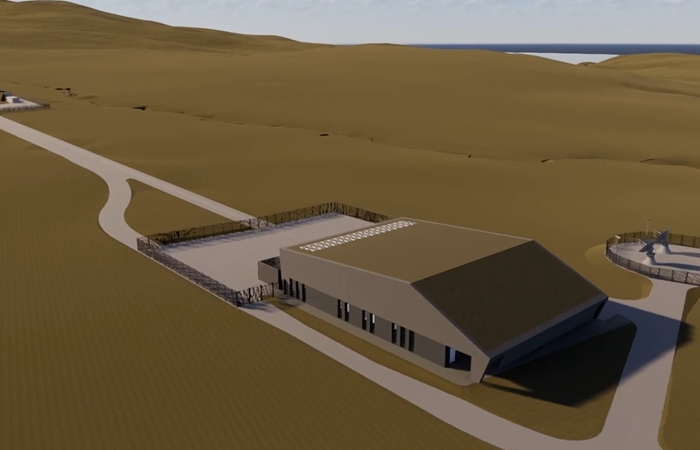 A strategy to develop the cluster, funded by Highlands and Islands Enterprise (HIE) and Dounreay Site Restoration Ltd (DSRL), was published last September by Caithness and North Sutherland Regeneration Partnership.
Prepared by the US-based Jacobs group with Caithness Chamber of Commerce and the UpNorth! Community Trust, the report examined the potential to capitalise on economic opportunities that will be generated by satellite launches from Space Hub Sutherland on the A' Mhoine peninsula.
---
---
It concluded that the development of a space cluster focused on North Highland and Moray – where rocket manufacturer Orbex is based – could create 740 jobs and boost the regional economy by £56m a year by the end of the current decade.
The space agency award is part of a national £600,000 package announced on 2 February to develop 10 UK space clusters.
Along with further support from DSRL, it will help fund new research to identify sources of investment that could drive economic opportunities through the growth of the space sector in North Highland and Moray.
Roy Kirk, HIE project director for Space Hub Sutherland, says developing a strong local space cluster will generate positive impacts for North Highland and Moray.
"This really is about a partnership of businesses, public bodies and academic institutions coming together to maximise both the scale and the quality of the economic opportunity that Space Hub Sutherland can deliver for local people and businesses," said Mr Kirk.
"Satellite technology already touches most people's lives on a daily basis, covering everything from internet browsing and streaming services to GPS live sports broadcasts and weather forecasting.
"While building and launching rockets will create lots of very good jobs, we've always believed we can go further, and the cluster strategy demonstrates just how significant the impact could be for enterprising businesses in our region."
He added: "A dynamic space cluster could cover a wide range of disciplines, from satellite design and manufacturing to data analysis, academic research, including climate monitoring, and supply chain opportunities, and the provision of goods and services.
"This funding from UKSA and DSRL will enable us to work with our partners to start turning the strategy from a plan into reality that will deliver real benefits for current and future generations."
Josh George, organisational excellence director at Dounreay, added: "As a partner of CNSRP, DSRL welcomes the chance to support this exciting project. We are uniquely placed with small and medium-sized businesses in the area to make this initiative a real success. We expect to see substantial economic benefits as a result and I look forward to seeing how this progresses."
Colin Baldwin, head of local growth at the UK Space Agency, commented: "We are opening up space and helping companies to start and grow with support networks, funding opportunities and advice available across the country.
"With satellite launches due to take place from Space Hub Sutherland, this is an exciting time for North Highland and Moray. Developing a space cluster will significantly boost the ambitious plans already in place to grow new businesses and create jobs in the area."