Speyside mansion to be converted into luxury holiday venue for whisky enthusiasts
A renowned Speyside mansion is being converted into a luxury holiday and events venue, aimed at whisky enthusiasts.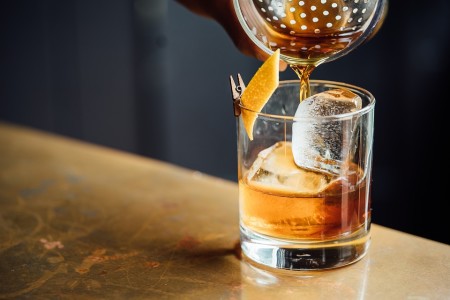 Up to ten new jobs are expected to be created by the launch of the venture at Rothes Glen in Moray and the proposal has already been given backing of up to £100,000 by Highlands and Islands Enterprise (HIE).
Rothes Glen was built in 1893 in the Scots baronial style. It was designed by the famous Inverness-based architect Alexander Ross and built by Charles Chree Doig, the legendary whisky architect who introduced the pagoda to the distilleries of Scotland.
---
---
It is a Grade B listed building that lies close to the River Spey near the village of Rothes. The area is best known for its scenery, salmon fishing, malt whisky production and as a popular destination for people seeking activity and sporting holidays.
RGL bought the property in 2019 to convert it from a private home into a high-end exclusive use venue with world-class hospitality aimed at attracting malt whisky connoisseurs. The HIE funding will go towards the £0.5m final phase of the alterations, which are due to be completed by the middle of 2021.
Thereafter the business will offer private luxurious malt whisky-themed holiday experiences as well as hosting high-quality industry events.
Angie Smith, HIE's head of business growth in Moray, said: "This project by RGL will enhance Moray-Speyside's overall tourism offering. It will support rural jobs and other local industries, notably the food and drink sector. It will attract more high-spending visitors to the area and encourage them to stay longer, which will also benefit the wider local economy.
"We are very pleased to be able to provide support to this high-end tourism project and look forward to its successful opening."
Damian Riley-Smith, CEO of Rothes Glen, said: "It has been a long-held dream to extend Paragraph's drinks brands into a physical reflection of everything we do. Converting Rothes Glen into the home of the whisky connoisseur brings this all together in one stunning, iconic location. With building regulations requiring so much additional work we are delighted HIE have been able to help us raise Rothes Glen back to its former glory."