Springfield Properties reports strong full year results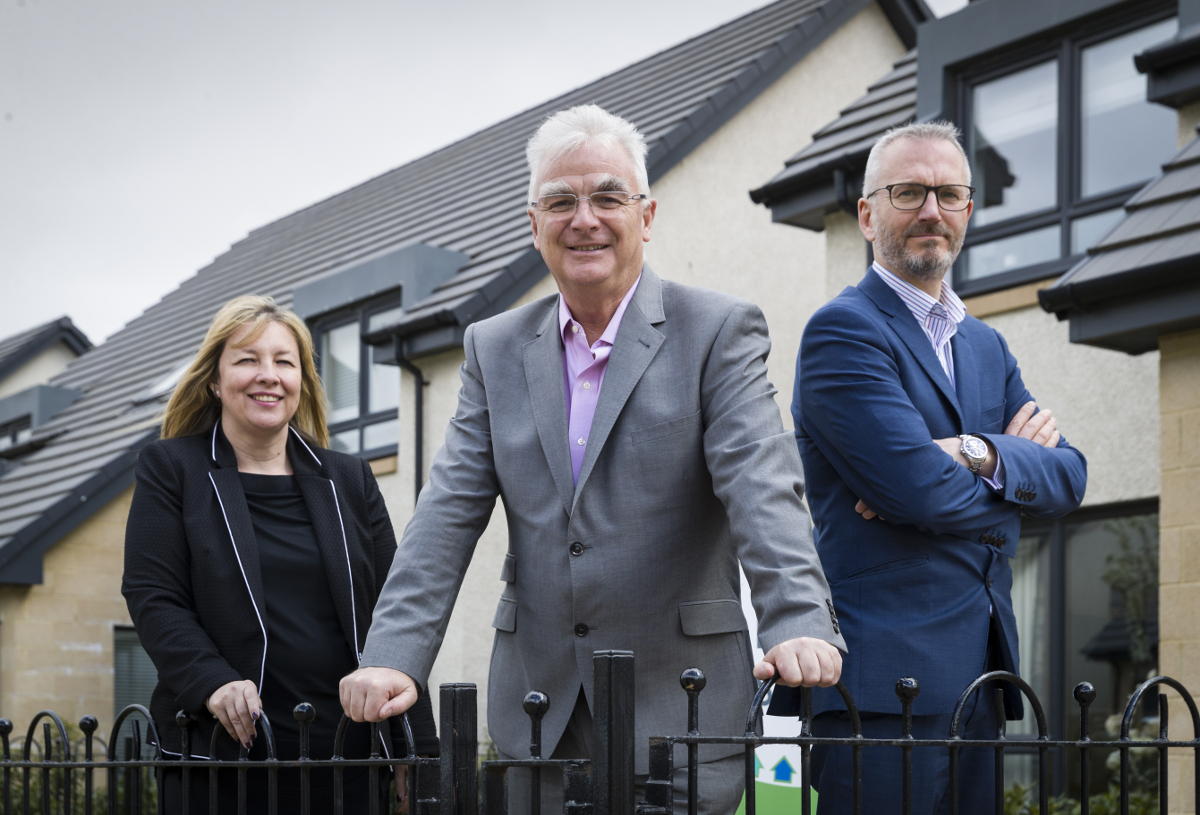 Springfield Properties has reported strong growth following the release of its full-year results.
The housebuilder, which delivers both private and affordable housing, has announced its rate of completion of new homes increased by 23.6% to 952, from a previous 770. They have also reported strong revenue and gross margin growth across both private and affordable housing.
The company's revenue has increased by 36%, from £140.7 million in 2017/18 to £190.8m this year.
---
---
The results have also revealed that Springfield expanded its 16-year land bank to 15,938 plots from a previous 12,476, 28.4% of which have planning permission, and Gross Development Value (GDV) of the land bank at 31 May 2019 increased to £3.2 billion from £2.4bn in 2018.
In its delivery of private housing, Springfield reported a revenue increase of 40.6% from £101.9m in 2017/18 to £143.3m in 2018/19.
The company's rate of completions also increased by 37% to 630 homes, up from 460.
The reports also revealed that the average selling price of Springfield's private housing increased by 2.7% – from £222k to £227k.
Sandy Adam, executive chairman of Springfield Properties, said: "I am pleased to report another year of strong growth for Springfield. We increased our revenue from both private and affordable housing and achieved significant improvement in gross margin. We expanded our geographic presence and scale and made great progress with our Village developments, with the most advanced strengthening in appeal as they become increasingly established new communities."
The chairman also said: "Throughout our history, Springfield's strategies have been designed to secure growth and future-proof the business. We have been successful in achieving this in the past and this continues to be our focus for the future. With our strong land bank of nearly 16,000 plots, the progress that we're making with our Village developments and sustained market drivers, we are well-positioned for continued growth. On behalf of the Board, I thank our shareholders for their support and look forward to providing further updates on our achievements."
Innes Smith, chief executive officer of Springfield Properties, said: "This was another great year for Springfield as we delivered on all of our targets and strengthened our ability to deliver sustained growth. In particular, our investments in the acquisition of Dawn Homes, Walker Group and our four high calibre managing directors have greatly enhanced our business. None of this would have been possible without the skill and hard work of our employees, for which we thank them. With a great product, an excellent team and sustained demand for housing in Scotland, we have established a solid pipeline and remain on track to deliver continued growth in line with market expectations."