SRC & KPMG: Scottish retail sales continue to plummet in November
The retail sales downturn continued in November, falling further into decline with 10.2% on a Total basis, according to the latest Scottish Retail Consortium (SRC) and KPMG Scottish Retail Sales Monitor.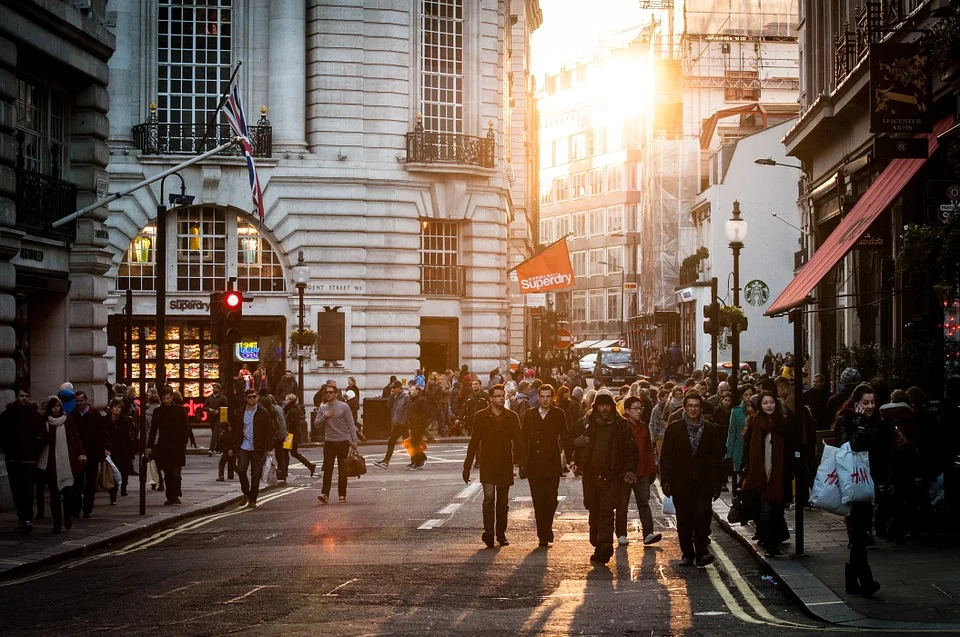 This double-digit decline was some way below the rate seen in October, with the local lockdown in Glasgow and ten other areas that began on the 20th of November severely hampering sales for the month.
In November, Scottish sales decreased by 9.6% on a like-for-like basis compared with November 2019, when they had decreased by 1.0%. This is below the 3-month average decrease of 7.5% and above the 12-month average decrease of 9.9%.
---
---
Retailers were more prepared for the closure of stores this time around, however, with online retail better able to provide for demand in the market, as Online-adjusted Non-Food saw a decline of only 4.8%.
Total Food sales increased 4.8% versus November 2019, when they had increased by 2.2%. This was the highest growth since March, when stockpiling inflated the figures. November was above the 3-month average growth of 4.2% and the 12-month average growth of 3.7%. The 3-month average was below the UK level of 7.0%, while the 12-month average was below the UK's levels of 4.8%.
Total Non-Food sales decreased by 22.8% in November compared to November 2019, when they had decreased by 2.0%. This was below the 3-month average decline of 18.4% but above the 12-month average decline of 23.5%.
Adjusted for the estimated effect of Online sales, Total Non-Food sales decreased by 4.8% in November versus November 2019, when they had decreased by 4.0%. This is below the 3-month average decline of 4.2% but above the 12-month average decline of 12.3%. Those are lower than the UK's 3m average growth of 1.3% and 12m Total average decline of 4.5% respectively.
Paul Martin, KPMG UK's head of retail, said: "November's data reflects the near-daily fight for survival facing many of Scotland's retailers. Ongoing localised lockdowns, including Scotland's biggest retail centre, Glasgow, has hit the sector at a time when it usually reaps the rewards from a pre-Christmas sales surge.
"To some extent, we're witnessing a tale of two halves, with food sales continuing to perform relatively well, buoyed by the news that families can meet for Christmas, and the closure of hospitality venues, which appears to have created a short wave of stockpiling.
However, with non-food takings slumping to a decline of more than 22 percent, it's clear the industry is far from any sign of recovery. Naturally, a vaccination rollout programme should slowly deliver a return to some form of normality in 2021, but it could be years before Scotland's retail sector returns to stability and growth."
Ewan MacDonald-Russell, head of policy and external affairs at the SRC, added: "Scottish retail sales plummeted in November as retailers were hammered by the Level 4 lockdowns. Overall sales fell by 8.4% in real terms; but it was non-food stores which truly suffered with sales falling by more than a fifth. Clothing, footwear, and beauty all continued to struggle, which is an enormous concern during the traditional golden shopping period of the year for non-food stores.
"It wasn't all bad news. Food sales accelerated for the third consecutive month, benefitting from the continuing lack of competition from closed hospitality businesses and the launch of festive ranges. It's also clear shoppers have looked to start Christmas shopping early where possible.
"Christmas decorations saw record sales as customers look to offset bleak lockdowns with light and colour along with chocolate and cosmetic advent calendars. We also saw signs customers were buying festive gifts early, albeit where necessary from grocery and digital retailers as physical shops were closed across 11 local authorities."
He added: "For many retailers it's all going to come down to December trading; and in West and Central Scotland the last 14 days running up to Christmas. One in eight pounds is traditionally spent in December, so there will be opportunities for stores to attract customers.
"However, unless we see a big change from the last ten months of falling sales and declining footfall, it's going to be very difficult for a lot of businesses in January. With that in mind, early clarity on business rates relief and a commitment to a high street voucher to stimulate some spending would be very welcome from Scottish Ministers in the near future."