Strike action begins by staff at Financial Conduct Authority in London and Edinburgh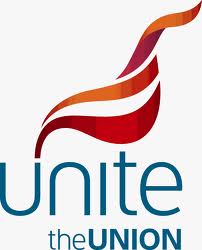 Members of Unite have embarked on strike action at the Financial Conduct Authority (FCA) today in Edinburgh and London.
This industrial action is the first action since the inception of the regulator. It follows many months of refusals by FCA management to listen to the concerns of their workforce. The FCA has rejected all approaches to engage in discussions with employee representatives.
The action will start with 48 hours of continuous strike action by workers across the financial regulator in London and Edinburgh. This will be followed by a continuous 'work to rule' by the workforce who will withdraw the regular overtime and additional work they currently do outside of their contractual duties.
Unite has said that both the industrial action and the work to rule will have a significant impact on the ability of the FCA to conduct its regulatory responsibilities and damage the standing of the organisation.
Sharon Graham, Unite general secretary, said: "Unite members at The Financial Conduct Authority must be congratulated for taking a stand against the disgraceful actions of the management under the leadership of the CEO, Nikhil Rathi.
"The imposition of changes to pay, terms and conditions at the FCA has left thousands of staff worse off. Management's ludicrous claims that the changes will boost worker productivity has only added insult to injury. And then by refusing to recognise the right to an independent trade union, they have really shown the depths to which they are prepared to sink. It is frankly disgusting that a public sector employer like the FCA thinks it can behave with such contempt towards its workers.
"Nobody takes industrial action lightly and this is the first strike in the history of the FCA. Unite members at the FCA know that they are not alone. Unite will stand behind them every step of the way and I will ensure that they have all the support they need. So now the FCA must learn to respect its workers and table a serious offer."
Over the last six months, Unite has made several approaches to the FCA in order to avoid this dispute, these have been dismissed. Unite has also made it clear to management it will meet through ACAS to resolve the dispute. All attempts made by the union to reach a settlement have been rejected by the FCA.
To mark the start of the strike FCA staff located themselves outside the FCA head office at 8.45am today to express their anger at the failure of their employer to address their concerns around pay, terms and conditions and lack of trade union recognition.