String of appointments at WJM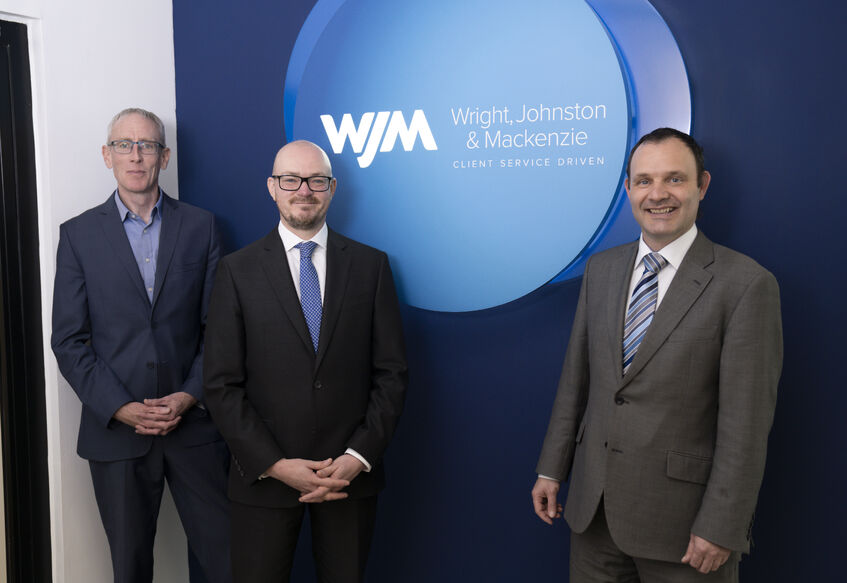 Wright, Johnston & Mackenzie LLP has announced a string of promotions and appointments.
Alan Munro, formerly of Bristol-based TLT, joins as partner. He has significant experience in insolvency law, liquidation and asset recovery, and will be working with WJM's conflict resolution team.
John Grant, employment and insolvency law specialist who has been with WJM for 21 years, has been promoted from senior associate to partner.
---
---
In addition, three new appointments have been made in the firm's Inverness office to further strengthen its offering to clients across the Highlands and Islands.
Yasmin Myles, commercial property expert, has joined the team as an associate. Ms Myles has been in the industry for more than 10 years, having worked for international law firm, CMS, and Inverness legal practice, Macleod & MacCallum.
The Inverness team has also welcomed Lorraine Sloggie and Krysty Steele as a trainee paralegal and paralegal respectively.
Fraser Gillies, managing partner at WJM, said: "This raft of appointments and promotions is testament to the successful start to 2023 we've experienced as a firm. It's great to see our network of offices go from strength to strength so we can continue to offer a fantastic wide range of services to our client base across Scotland.
"I'd like to extend a warm welcome to Alan, Yasmin, Lorraine and Krysty, whose expertise will undoubtedly enhance the firm's capabilities and further cement our reputation as one of Scotland's most trusted legal institutions.
"I'm also incredibly proud to see John promoted to Partner. John has been with us for over two decades and during this time he has developed a reputation for being incredibly hard-working and dedicated, consistently going above and beyond for his clients."
Mr Munro said: "I am thrilled to be joining a team that is so obviously dedicated to upholding its reputation for excellence. It's fantastic that the firm has five offices across the country, which shows a commitment to providing a local service. I hope my unique skillset will help the team continue to offer the highest quality service possible."
Mr Grant commented: "Having been at the firm since I was a trainee, I was delighted to be asked to join the partnership team. My promotion coinciding with the addition of Alan to our team means the firm will be well placed to ramp up our offering in the insolvency sector across Scotland, while building on my work with existing and new clients in the conflict resolution and employment space."