Stuart Patrick: Where is the plan for our stricken airports?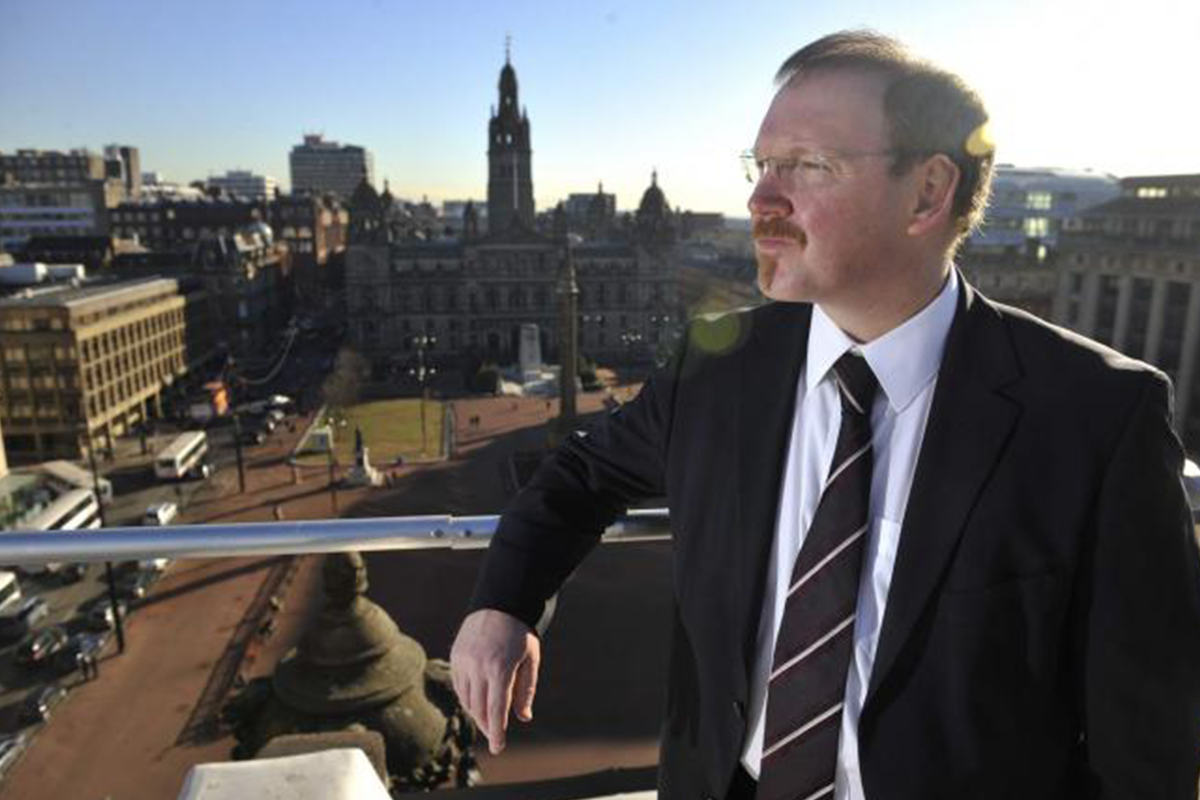 Stuart Patrick, chief executive of Glasgow Chamber of Commerce, highlights the need for a plan of action for Scotland's airports in the wake of the coronavirus pandemic.
It is common ground amongst the various political parties that the next Scottish Parliament must tackle recovery from the pandemic as a matter of priority.
I have listened hard to Chamber members on the issues they believe need addressing and I'll explore two of them – the burden of business rates in city centres and the challenges facing our airports. The question is: how much do the party manifestos reflect those issues?
---
---
We know certain industries have been more heavily damaged than others. This week shops and hospitality businesses, which have had a torrid time, are reopening under continued constraints. Whilst we hope the predicted surge in consumer spending means they are as busy as they are allowed to be, what will not be so visible is the scale of debt many of those businesses are struggling to support. Do the parties have plans to help?
The SNP is broadly sticking with its current policies on 100% rates relief this year for hospitality, retail and aviation and continuing the Small Business Bonus, excluding the smallest businesses from rates altogether.
There is a commitment to reduce the Large Business Supplement and explore a digital sales tax, reinvesting proceeds back into town and city centres.
The Conservatives, Scottish Labour and Scottish Liberal Democrats are all promising to review the business rates system.
The Conservatives suggest their wholesale review would not, unlike the Barclay Review, be required to be cost neutral and they are also suggesting extending relief into 2022/23 with reductions of at least 25%.
Scottish Labour is explicitly promising to reduce rates on non-food shops and also proposing a £75 prepaid card scheme for every adult to spend on non-food retail.
The Scottish Liberal Democrats support a land value component to business rates to reduce the impact investment in improvements have in increasing rateable values.
The Scottish Greens have not made any specific proposals on rates but are arguing that there should be a windfall tax on pandemic-related extraordinary profits made by larger businesses including supermarkets and online retailers. I'm not sure a social responsibility levy on alcohol retailers would be welcomed by our hard-pressed hospitality industry.
We have long relied on our airports to support the tourism industry and connect us to our overseas markets. Their route out of pandemic damage is still very unclear as we continue to debate how important it is to restrict international travel. How much do the parties care about air connectivity?
The SNP argues it will examine options for direct air routes to help exporters reduce dependency on South East England airports.
On Air Departure Tax (ADT), which remains undevolved, they are more coy, committing to a review which should find a policy that aligns with climate change aims. They support the development of the Glasgow Metro which would provide a public transport link to the airport.
The Conservatives suggest the need for a clear roadmap for the restart of international travel along with possible subsidy of airport charges if any key route is under threat. ADT should be set in parity with the rest of the UK.
Labour is committed to targeted support packages for aviation to help reopen routes as long as jobs and emissions targets are also met.
Neither the Liberal Democrats nor the Greens show much enthusiasm for aviation with the former specifically arguing to limit air transport and replace ADT with a frequent flyer levy. The Greens go along with the levy.
Appreciation of the role our airports have played in trade, investment and the growth of our economy appears to be patchy at best. That is concerning.
This column appeared first in the daily Business Voices section in The Herald.