Survey reveals Scots are less concerned with financial impact of Brexit
PwC's latest consumer sentiment survey has found that Scots are becoming less worried about the impact of Brexit on their spending, but more believe they will be worse off in 2020 with retail and socialising expected to take the brunt of the cutbacks as operators ramp up their festive plans.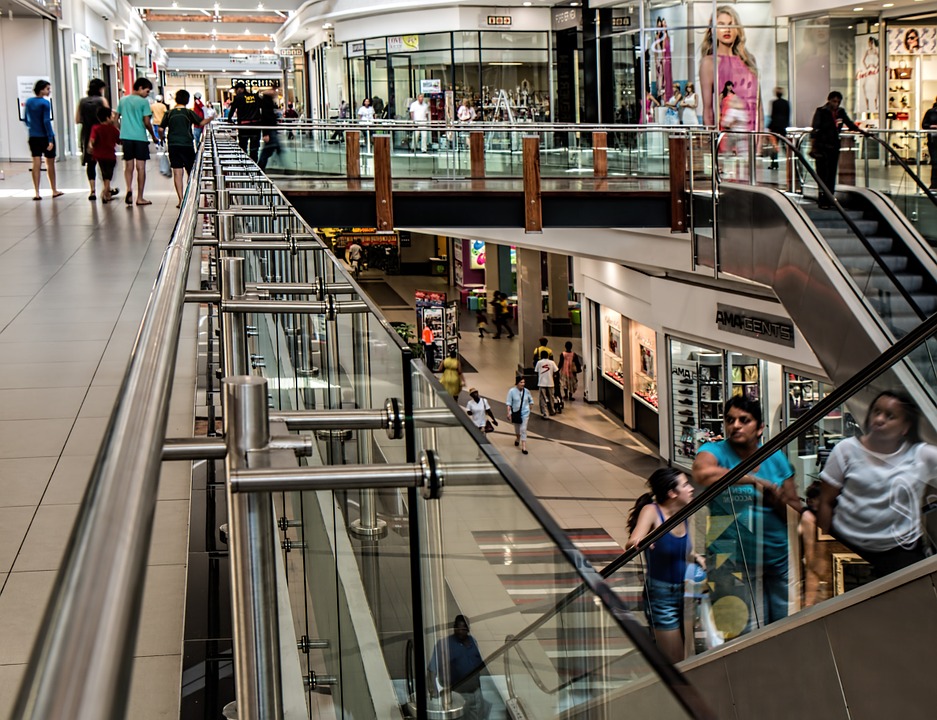 The survey found that fewer Scots compared with last year are planning to change their spending habits as a result of Brexit with just 36% claiming to have been influenced by the UK's prolonged EU departure plans, down from 46% in December 2018.
However, more than one quarter believe they will broadly be worse off generally in 2020 compared to this year, with Scotland's high streets expected to feel the brunt of spending reductions in the run-up to Christmas as consumers increase spending on everyday essentials, at the expense of socialising and fashion.
---
---
PwC's latest consumer sentiment survey shows that 19% of Scots said they would be better off next year compared to this year, while 26% believe they will be worse off, giving a balance of -7 percentage points, in line with the UK overall.
Scotland appears to be relatively optimistic in its financial fortunes compared to many other parts of the UK. London is the only one of the 12 nations and regions in the UK to record a positive balance (+5pp) while Scotland is fifth in a table propped up by the South West, which recorded a balance of -23pp.
Almost one quarter (23%) of Scots surveyed said they would spend more on groceries in the coming year compared with 17% who will spend less in this area.
At the other end of the chart, 23% said they would spend less on 'going out' against 7% who would increase spending in this area. One quarter said they would spend less on fashion compared to just 8% who expect to increase spending on the high street.
The survey found that while Scots are concerned about their disposable income, this does not directly correlate to the economic uncertainty perceived to have come from Brexit.
As the UK prepares to leave the European Union on October 31st, just 21% of Scots said Brexit has changed their spending habits over the last 12 months, down from 24% in December 2018. Of those who have not changed their habits in the last 12 months, 15% believe the next 12 months will see a change in the way they save and spend their disposable income – down seven percentage points from 22% in December.
This leaves 64% who said their spending had not changed and would not change over the coming 12 months. In December the same question saw 54% expecting no change.
This autumn's consumer sentiment survey found that, in the past 12 months, 79% of Scots have not changed their spending habits as a result of Brexit (75% in the UK overall), with 21% saying they had made some changes.
Jason Higgs, consumer markets leader for PwC Scotland, said: "Consumer sentiment in Scotland has remained resilient in the last few years, however, we are seeing an increase in the number of people who expect to be worse off in the next 12 months, with 26% now predicting this for 2020. This looks likely to cause reductions in spending on key consumer markets such as high street retail, leisure and 'big ticket' items like furniture or home appliances.
"As retailers begin to turn their attention to the critical festive period, they could find trading conditions challenging as consumers cut back.
"Looking at where Brexit fits into the wider spending plans of Scots, while 34% said their spending habits would be affected by the UK's departure from the European Union this is fewer than the UK overall, and leaves the majority of Scots expecting no impact on their spending habits from Brexit – in fact we have seen a 10 point increase, from 54% to 64%, in those who have not changed their spending habits and don't expect to, as a direct result of Brexit."