Three innovative Scottish start-ups crowned 'Scotland's Tech Pioneers'
Three emerging giants in the start-up scene have been crowned 'Scotland's tech pioneers' and will now head to London to take part in the UK heat of KPMG's Best British Tech Pioneer competition.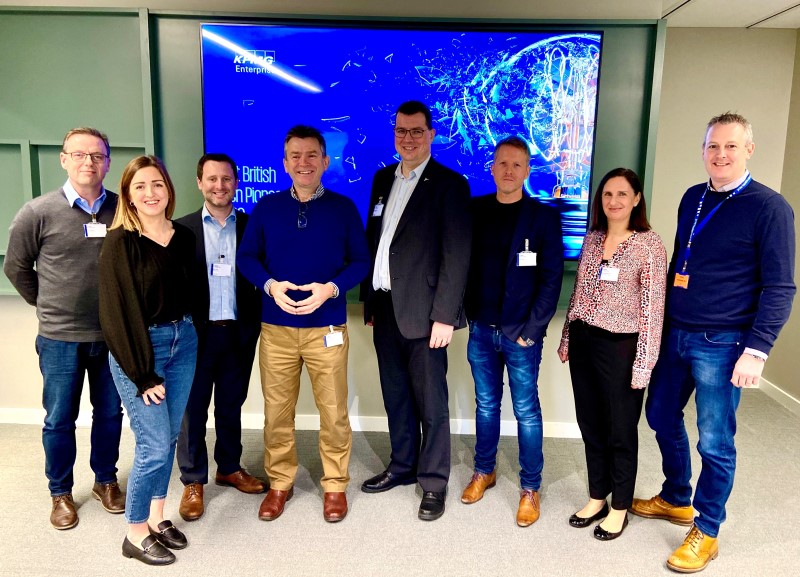 Edinburgh-based Cyan Forensics, Intelligent Growth Solutions, from Invergowrie, and Glasgow's Clinspec Diagnostics successfully beat off competition from a raft of other tech-focused businesses after demonstrating unique product innovation, market potential and a passion for international expansion.
Entrepreneurs, from a shortlisted total of eleven companies, were invited to KPMG's Edinburgh offices to pitch to an expert panel of judges including Chris Gauld, partner at digital due diligence firm D3, founder and CEO of Blue Ocean Insight, Matt Little, Ishbel MacPherson from Scotland Women in Technology, Tony Robison, partner at Scottish Equity Partners in Technology, and James Kergon and Amy Burnett from KPMG.
---
---
The three businesses will now prepare to pitch alongside 13 other businesses in front of an audience of investors and specialists in London next month.
If they're successful, they'll flow out to Mobile World Congress in Barcelona where they'll be able to demonstrate their product and make one final pitch to an international audience. Recent competition finalists have included Babylon Health, What3Words Echo and SafeToNet, with previous successful businesses raising more than £100 million in funding.
Cyan Forensics won over the judges with its unique digital tools that enable law enforcement, cloud companies and social media platforms to find and block harmful content generated by cyber criminals, paedophiles and terrorists.
Intelligent Growth Solutions is already making waves internationally with its ground-breaking technology that could solve some of the challenges created by population growth and climate change.
In addition to the two successful businesses, ClinSpec Diagnostics was chosen by the judges as their wild card. The company has developed the world's first cost-effective blood test for brain cancer, with a mission to be a global leader in blood analysis, using artificial intelligence for early detection of cancers and other diseases.
Amy Burnett, KPMG's private enterprise manager, said: "We were really impressed by the high quality of the businesses pitching. Scotland's scale-up community is thriving and it's attracting increasing global attention and investment.
"On a daily basis I meet innovative market disrupters, but one of the biggest issues they face is accessing investment and getting in front of the right people at the right time. Our Best British Tech Pioneer competition is about finding that talent and providing them with the opportunity to immediately access a global audience.
"We're incredibly proud to send three amazing entrepreneurial leaders from Scotland to sell our innovation to a national, and hopefully global, audience."