Top accountancy firms cut payouts to partners
Partners at the UK's biggest accountancy firms will have their payouts slashed by hundreds of thousands of pounds this year as the sector prepares to face a huge crash in revenues amid stemming from the coronavirus outbreak.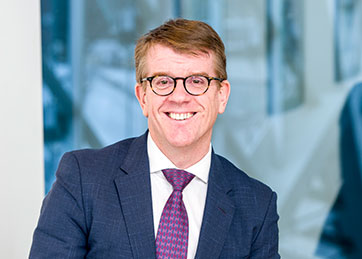 Yesterday, partners at BDO agreed to cut partner pay by up to 25% in a bid to protect jobs elsewhere in the firm.
Paul Eagland, BDO's managing partner, said: "Our partners recognise that they need to help protect our business and jobs. Accordingly, equity partner draws will be reduced by up to 25 per cent to reflect the expected negative financial impact of C-19." The firm's 230 equity partners received an average profit of £602,000 last year.
---
---
Earlier this week, KPMG's 620 UK partners were also informed that their 2020 pay packages could be cut by about 25%.
The partners received an average pay of £629,000 in 2019. According to a memo sent on Monday which was first reported by Sky News, senior management at KPMG said "partners will and should feel a greater impact".
However, the Big Four firm warned that the wider workforce also should expect to receive "significantly reduced" or "no bonuses this year".
Rival accounting firm, PwC said that it would cut partner pay by 20% from this month. PwC has also frozen all promotions and bonuses for all staff until the end of June. The firm has also delayed its performance reviews by three months, The Times reports.
Similarly, Royal Bank of Scotland owner Natwest announced today that its chief executive, Alison Rose and chairman Howard Davies will forgo 25% of their fixed pay for the remainder of 2020.
The lender said that the money will be donated to the National Emergencies Trust (NET) Coronavirus Appeal.
Ms Rose also informed the bank's board that she does not want to be considered for any variable pay this year.
Natwest said that these decisions have been taken in recognition of the extent of the impact that the current situation is having on people, families and businesses across the UK.
Alison Rose said: "I am fully aware of the challenges being faced by so many people across the country and my priority is to make sure we do everything in our power to support our customers through this incredibly difficult and unprecedented time.
Read all of our articles relating to COVID-19 here.