TSB adds six new relationship managers to Scottish business banking team
TSB has increased the number of business banking face to face relationship managers it has in Scotland from four to ten.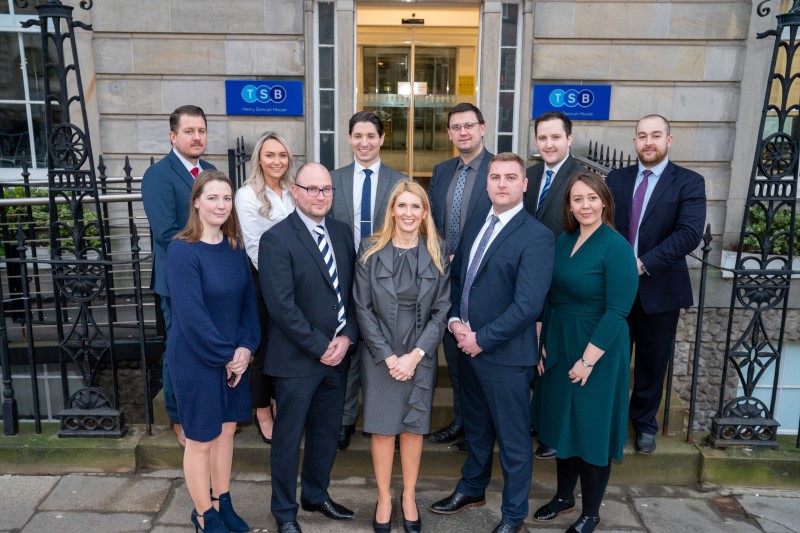 TSB said the move was to ensure that the bank can continue to serve small and medium enterprises (SME's) with a wide range of banking needs.
Today's announcement follows the success of TSB's Business Banking Relationship Manager launch in the summer of 2018 and is a direct response to the increasing demands made by business owners who require locally based, dedicated, hands-on support from the bank.
---
---
The ten TSB relationship managers cover specific geographic regions of Scotland and they are on hand to support independent businesses unlock their full potential.
Giving SME's new options of improved banking and business support services could unlock productivity; creating time savings for business owners, as well as opportunities for growth.
If all small businesses realised these productivity gains it could deliver a boost of up to £4.6 billion to Scottish Gross Value Added (GVA). Even if only one in ten small businesses were to benefit from better banking and business support, the impact on the Scottish economy would be significant.
The team is now made up of:
Edinburgh and Lothians:
Dean Thomson
Louise Allan
Billy Stewart
Glasgow:
Glasgow North - Jim Pritchard
Glasgow South - Calum Johnston
Glasgow East - Martin Hay
Fife and Tayside:
Ayrshire/Dumfries:
Aberdeen/Aberdeenshire:
Inverness and North Scotland:
Elaine Campbell, TSB's regional manager for business banking in Scotland, said: "Our team in Scotland includes ten very experienced and committed Relationship Managers, who are already having a positive impact on businesses in their local area.
"With our partnerships with leading digital services such as Square and Enterprise Nation, coupled with market leading products and services, the TSB team really does have the firepower to get out there and help local businesses grow and prosper."