Two Glasgow company directors receive bans for wrongly claiming £125k in Bounce Back Loans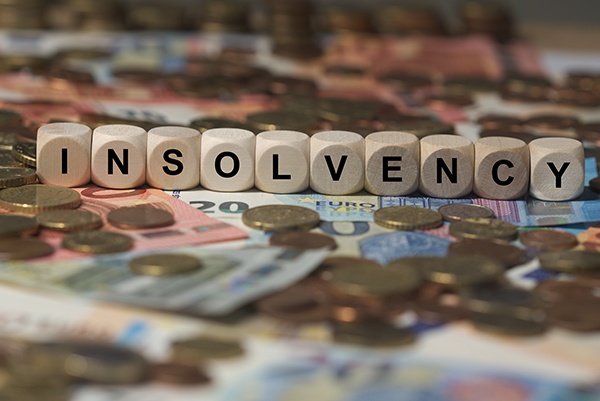 Two Glasgow company directors have received disqualifications after each falsely claimed loans for their companies, taking over £125,000 in taxpayer support that they were not entitled to.
Shahzad Arshad, 43, and Alexander Stewart Cooper, 70, from Glasgow, have been disqualified as company directors following separate investigations which found they had both made false claims in order to receive Bounce Back Loans (BBL) for their businesses.
Mr Arshad was the director of two companies – Town Discount Ltd and Naz Accessories Ltd – which were both based in Glasgow.
---
---
Town Discount Ltd was incorporated in January 2020 and began trading a month later as a retailer of games, toys, clothes, watches and jewellery, until it went into liquidation in December 2021.
Naz Accessories was incorporated in December 2017 and traded as a clothes retailer until it went into liquidation in January 2022. Both companies traded from Dougrie Drive in the city.
Mr Arshad applied for support for the two companies during the Covid-19 pandemic in 2020, stating in the loan application that Town Discount's turnover for 2019 was £250,000, and Naz Accessories' turnover was £200,000.
BBLs were a government scheme to support businesses through the pandemic. Under the rules of the scheme, companies could apply for loans of between £2,000 and £50,000, up to a maximum of 25% of their 2019 turnover.
Both companies received the maximum £50,000 loans based on Mr Arshad's application, but later went into liquidation owing a total of more than £106,000, including around £93,400 that was owed for the BBL, triggering an investigation by the Insolvency Service.
Investigators discovered that Arshad had made a false claim about Town Discount Ltd's turnover, as it had only begun trading in February 2020. It was therefore not entitled to any funding through the scheme. And they found that Naz Accessories Ltd's true turnover had been around £98,300, which meant the maximum loan it could have claimed was £24,500.
Investigators also found that between June 2020, when Town Discount Ltd received the loan, and August 2020, £16,000 had been withdrawn from the company bank account in cash, and the remainder of the loan money was paid out to expense and trade creditors. However, Mr Arshad had been unable to prove that the money had been used to provide an economic benefit to the business, as per the rules of the scheme.
The second Glaswegian director, Mr Cooper, was appointed as a director of Traprain Homes Ltd in August 2016, becoming sole director in October 2019. The company traded as a construction company until it went into liquidation in June 2021.
He applied for a BBL for Traprain Homes in June 2020, stating that the company's turnover was £1,014,930. Traprain Homes received the maximum loan of £50,000.
The company later went into liquidation, owing the full amount of the loan, which triggered an investigation by the Insolvency Service.
Investigators discovered that Traprain Homes Ltd had been insolvent at the time Mr Cooper applied for the loan. Company accounts to January 2020 had shown a loss of more than £113,000, and the company had not been actively trading since February 2020. The business bank account had shown a balance of just £96 when the loan was received.
They also discovered that once the loan had been received, Mr Cooper paid more than £9,400 to himself from the firm's account, and later transferred more than £40,000 of the money between the company's different bank accounts before paying it out to himself.
In October 2022 the Secretary of State for Business, Energy and Industrial Strategy accepted disqualification undertakings from both directors.
Mr Cooper did not dispute he had caused his company to breach the rules of the BBL scheme by claiming the loan when he knew, or ought to have known, that Traprain Homes Ltd was not eligible, and later misused the funds, resulting in him being banned for 10 years from 14 November 2022.
Mr Arshad did not dispute that he had caused Town Discount Ltd to apply for a loan to which the company was not entitled, and failed to show that it had been used for the economic benefit of the company.
And he also did not dispute that he had breached the terms of the scheme by overstating Naz Accessories Ltd's turnover to obtain a loan of £50,000 – more than twice the amount it was entitled to – resulting in Mr Arshad being banned for 11 years from 21 November 2022.
Mr Cooper has fully repaid the loan for Traprain Homes following recovery action by the company's liquidator. Mr Arshad had repaid £3,549 and £3,333 respectively towards the loans for Town Discount Ltd and Naz Accessories Ltd, prior to their liquidation.
Steven McGinty, investigation manager at the Insolvency Service, said: "Bounce Back Loans were an emergency measure made available to help British businesses trading through the most testing of times.
"Cooper breached the eligibility criteria and then took the money for personal gain, while Arshad should have known his companies weren't entitled to the loans, yet he took them anyway.
"This abuse of government support has led to lengthy bans and should serve as a warning to others that we will not hesitate to take action against directors who have abused Covid-19 financial support."