UK consumers suspicious of rising fraud during COVID-19 outbreak
New findings from TSB reveal that over two-fifths of people in the UK (42%) suspect they have been targeted by a phishing attack during the COVID-19 outbreak.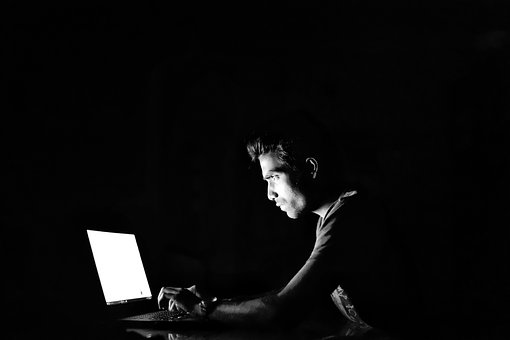 During this heightened period of fraud, many people say they've noticed an increase in the amount of communication they have received from third parties, such as their bank (42%), council (33%), their internet provider (26%) and HMRC (16%).
Over two fifths (42%) of respondents suspect they've recently been targeted by fraudsters via email (phishing), just under three in 10 (29%) by phone and 28% by text.
---
---
Over one in 10 (12%) people know someone who has fallen victim to fraud since the coronavirus pandemic began, while one in 20 (5%) know of more than one person falling victim.
Alarmingly, TSB found that almost three in 10 (29%) respondents thought it was unlikely that a common tactic used by fraudsters would allow them to drop scam text messages into an existing chain, mimicking a third party – suggesting they could be left vulnerable to this sort of fraudulent attack if targeted.
In addition, the research suggests that many others could run the risk of being fooled by another common tactic – where fraudsters ask people to carry out a 'test payment' from their bank account to a fraudulent one.
Almost one in six (17%) believe this is unlikely to be part of a scam when in reality it is a common tactic used to trick people out of their money.
The data has highlighted the importance of TSB's pledge to fully reimburse all innocent customers should they ever fall victim to fraud.
This week, TSB marks the anniversary of its Fraud Refund Guarantee, which has seen the Bank reimburse 99% of all bank transfer fraud cases since April last year – double the industry average.
The pledge was borne out of its recognition that fraud has become increasingly sophisticated and difficult for customers to protect themselves against and is especially crucial during the current heightened period of fraudulent activity.
TSB rejected just 1% of cases where the customer was found to be complicit in the case and subsequently passed the details on to the Police.
Fraud can be devastating – with the average cost to victims across the banking sector at £2,763.80.
Over the year, TSB has reimbursed all innocent victims from a 16-year old right up to a 93-year old victim, offering support that goes above and beyond standard industry pledges.
The nation's elderly population – most of whom are now self-isolating – are also at risk from opportunistic criminals, preying on uncertainty and increasing isolation.
Two in five (43%) people say they have become more concerned that an elderly family member or friend may be targeted since the outbreak of coronavirus.
Of those who know someone who has been defrauded in the past, two fifths (40%) of victims were over the age of 61.
Ashley Hart, Head of Fraud at TSB, said: "Fraudsters are exploiting the coronavirus outbreak with increasingly complex scams designed to prey on the nation's fears and changing circumstances, as they tailor their methods and ramp up attacks to trick people out of their hard-earned money.
"Losses to fraud can be devastating, and I'm proud to say that all innocent victims banking with TSB have had their money returned to them – as we believe victims deserve the financial help and support to get their lives back on track again.
"TSB also continues to invest in new fraud prevention technology to stop fraud in its tracks, as well as forming partnerships with Police forces across the country to break up the criminal gangs behind the attacks."
Read all of our articles relating to COVID-19 here.