UK economy shrank by a record 9.9% in 2020
Over the year 2020 as a whole, UK GDP contracted by 9.9%, marking the largest annual fall in UK GDP on record, according to the latest figures from the Office for National Statistics (ONS).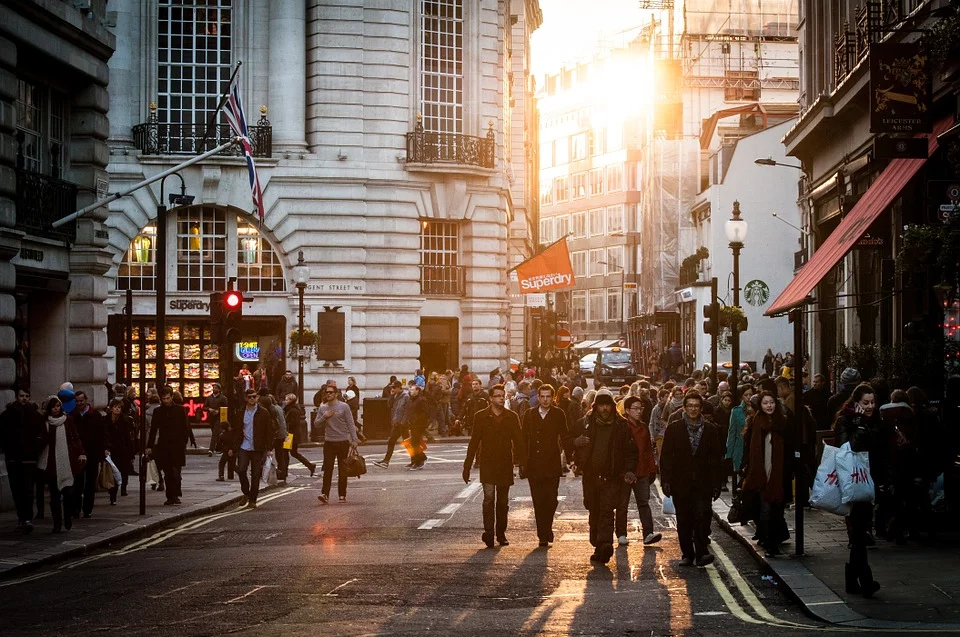 According to Jonathan Athow, ONS deputy national statistician, the contraction last year was "more than twice as much as the previous largest annual fall on record".
In December, the economy grew by 1.2%, after shrinking by 2.3% in November, as some of the COVID restrictions eased.
Hospitality, car sales and hairdressers recovered slightly over the period.
Last month's growth means the UK economy looks set to avoid what could have been its first double-dip recession since the 1970s.
Mr Athow said: "An increase in Covid-19 testing and tracing also boosted output. The economy continued to grow in the fourth quarter as a whole, despite the additional [lockdown] restrictions in November."
In the October-to-December quarter, the economy grew by 1%.
Howard Archer, chief economic advisor to the economic forecaster the EY ITEM Club, said: "The economy's fourth quarter performance was resilient and was much stronger than was originally anticipated. It had earlier seemed probable that the economy would see a renewed contraction in the fourth quarter, but it is evident that lessons have been learnt in keeping activity going amid lockdowns and other tight restrictions. Indeed, growth of 1.0% quarter-on-quarter in the fourth quarter was double the consensus forecast of 0.5% expansion.
"Fourth quarter growth on the output side of the economy was driven by decent performances by the manufacturing and construction sectors which saw respective quarter-on-quarter expansions of 3.3% and 4.6%. Both sectors benefited from adjustments being made to many factories and sites to make them consistent with social distancing requirements.
"Additionally, there was clearly a boost to manufacturing activity in the fourth quarter from stockpiling and increased demand from the EU ahead of the ending of the UK-EU transition arrangement on 31 December. Meanwhile, construction activity was lifted by robust house building supported by a buoyant housing market."