UK economy shrank by just 1.5% in first quarter of 2021
The UK economy shrank by 1.5% in the first quarter of 2021 as the winter coronavirus lockdown restrictions took hold.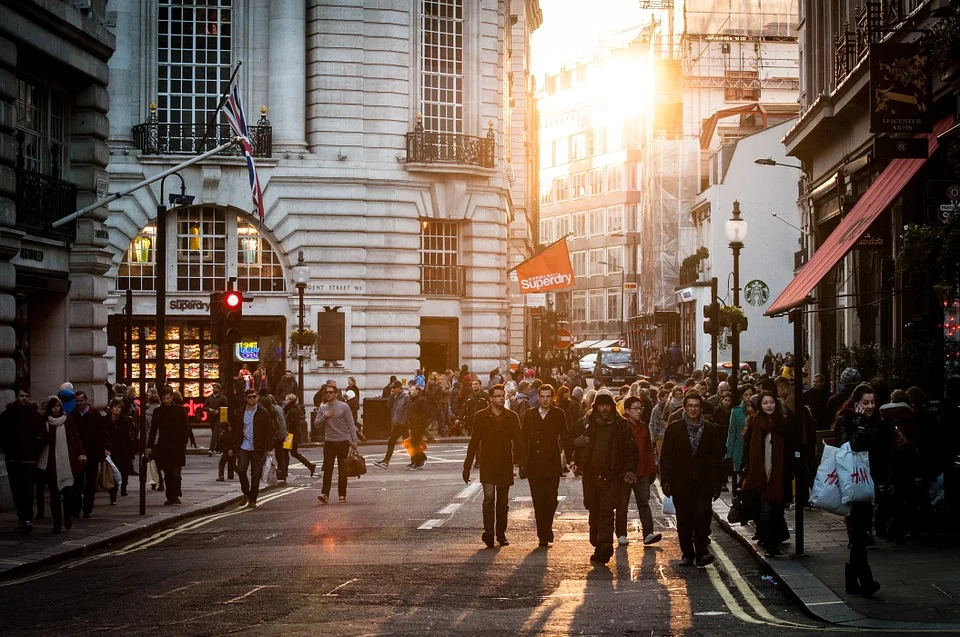 According to the latest figures published by the Office for National Statistics (ONS), the UK's economy is now 8.7% smaller than where it was before the COVID-19 outbreak.
However, thanks to a boost in retail spending and the return of school, there was a strong recovery in March with the economy growing 2.1%.
Darren Morgan, ONS director of economic statistics, said that the strong recovery seen in march was not enough to prevent the UK economy from contracting over the first quarter as a whole, with the lockdown affecting much of the services sector.
However, the ONS said the construction industry had grown strongly and was now above its pre-pandemic level.
In Quarter 1 2021, construction output increased by 2.6%. In comparison with Quarter 4 2019, construction industry output is still 3.4% below the levels before the pandemic.
Over the period, accommodation and food services fell by 18.2%, reflecting the impact of coronavirus restrictions that forced the closure of non-essential establishments such as hotels and restaurants.
The coronavirus restrictions also impacted the wholesale and retail trade sector, which fell by 5.9%. Other personal service activities, which includes hairdressers, fell by 15.8% as coronavirus restrictions impacted this customer-facing sector.
Production output decreased by 0.4% in Quarter 1 2021, mainly because of a 0.7% fall in manufacturing. In comparison with levels before the pandemic, production is now 3.6% lower while manufacturing is 3.4% below Quarter 4 2019 levels.
Howard Archer, chief economic advisor to economic forecaster the EY ITEM Club, said: "The impact of the latest lockdown meant the first quarter saw the UK economy's first contraction since the second quarter of 2020. However, the quarter-on-quarter 1.5% decline was less than half the contraction of 4-5% that had originally been considered likely. It was also much smaller than the 19.5% quarter-on-quarter decline seen in the second quarter of 2020 when the first lockdown was introduced."
He added: "Consumers look well-placed to play a leading role in the UK recovery given the recent high savings ratios, and especially as it now looks likely that unemployment will have a much lower peak than had been expected. The unemployment outlook has been helped by the recent resilience of the labour market, the development of a robust recovery, and the extension of the furlough scheme to September.
"Additionally, after an extended period of weakness, business investment is expected to gain momentum over the course of the year as companies grow more confident in the economy and their own prospects. This should be supported by the tax incentive to invest in the Budget, and there is evidence in the latest surveys that business investment is picking up."