UK GDP falls by 0.3% in August as economy heads for recession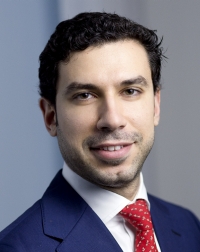 New figures released by the Office for National Statistics (ONS) have estimated that GDP has fallen by 0.3% in August 2022, after growth of 0.1% in July 2022 (revised down from a growth of 0.2%).
The ONS said: "monthly GDP is now estimated to be at the same level as its pre-coronavirus levels (February 2020)."
The ONS data showed that for August 2022:
---
---
Production fell by 1.8%
Services fell by 0.1%
Construction grew by 0.4%
Output in consumer-facing services fell by 1.8%
Economists have commented on the figures saying that the UK economy is certainly heading into a recession in the near future, if it has not already begun.
Kevin Brown, savings specialist at Scottish Friendly, commented: "The latest GDP figures for the UK reflect the complex economic and financial picture the country is facing. The storm clouds have already gathered, and now look ready to burst.
"Falling GDP at this critical juncture adds to an already complicated situation and will further reduce confidence among households already facing stifling cost-of-living pressures.
"The IMF yesterday predicted UK GDP will go on to be stronger than other G7 nations. While this could prevent bigger issues in the jobs market, it looks likelier than ever that inflation will persist for longer. The IMF for its part says it forecasts 9+% inflation for another two years in the UK."
Barret Kupelian, senior economist at PwC, had a similar commentary. Regarding the expected Q3 contraction in output, he said: "this means that businesses find it harder to sell their products and services and that households are spending less. Businesses continue to complain about the lack of available staff. It also makes the government's aim to raise growth at pace to its intended 2.5% target much more difficult."
Comparing the UK to other G7 economies, Mr Kupelian added: "UK output stands at February 2020 levels but compares poorly to other G7 economies' performance. The key question now is on next and future years' outlook where the UK will face the impact of higher interest rates, higher energy prices and slower global growth.
"The IMF's assessment is that the UK's output will be middle of the pack amongst its G7 peers but given the high levels of uncertainty this is not guaranteed."