UK GDP grew 1.3% quarter-on-quarter in Q4 2020
The UK's GDP grew 1.3% quarter-on-quarter in the fourth quarter of 2020, according to the latest figures released by the Office for National Statistics (ONS).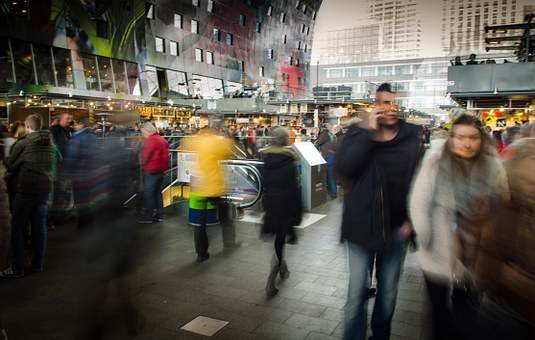 The GDP growth was a resilient performance given November's lockdown and other COVID-19 restrictions. Expectations had been for a lockdown-prompted contraction.
The UK economy contracted 9.8% in 2020 and Q4 2020 GDP was 7.3% below the Q4 2019 peak.
The last quarter of 2020 saw growth in manufacturing and construction output, with many plants and sites now compatible with social distancing requirements. Services output achieved growth of 1.0% quarter-on-quarter, despite many hospitality and leisure activities being unavailable and non-essential retailers closed for much of the quarter. This was offset by sharp rises in health and education output.
On the expenditure side of the economy, Q4 growth was largely due to increased investment, government spending, and a building up of inventories. However, consumer spending fell markedly while net trade was negative as imports rose much more than imports.
A rise in the household savings ratio to 16.1% in Q4 2020 and a level of 16.3% over 2020 suggests consumers overall are in a good position to spend as restrictions ease through Q2 2021. Lower than previously expected peak unemployment levels also look likely to support consumer spending.
Additionally, after an extended period of weakness, business investment is expected to gain momentum over the course of the year as companies grow more confident in the economy, supported by the tax incentive to invest in the budget. Consequently, a decent recovery is expected to develop from Q2.
Economic forecaster EY ITEM Club now suspects the economy contracted by just over 1% q/q in Q1 2021, compared to the 3-4% q/q GDP decline originally anticipated. This follows a less-than-forecast 2.9% month-on-month contraction in January while there is evidence that activity picked up in February and March. The forecaster is therefore likely to significantly raise its current 2021 GDP growth forecast of 5.0%.
Howard Archer, chief economic advisor to the EY ITEM Club, said: "At one time there had been strong belief that the fourth quarter would see a renewed economic contraction. However, it is evident that lessons have been learned in keeping activity going amid COVID-19 restrictions.
"Looking back, the impact of the first national lockdown meant there were contractions of 2.8% quarter-on-quarter in the first quarter and 19.5% quarter-on-quarter in the second. The economy achieved 16.9% growth in the third quarter following the substantial easing of restrictions."