UK house prices see largest monthly rise since 2004 as mortgage approvals rise
House prices in the UK rose by a substantial 2.0% month-on-month in August, marking the largest monthly rise since February 2004, according to Nationwide's latest House Price Index.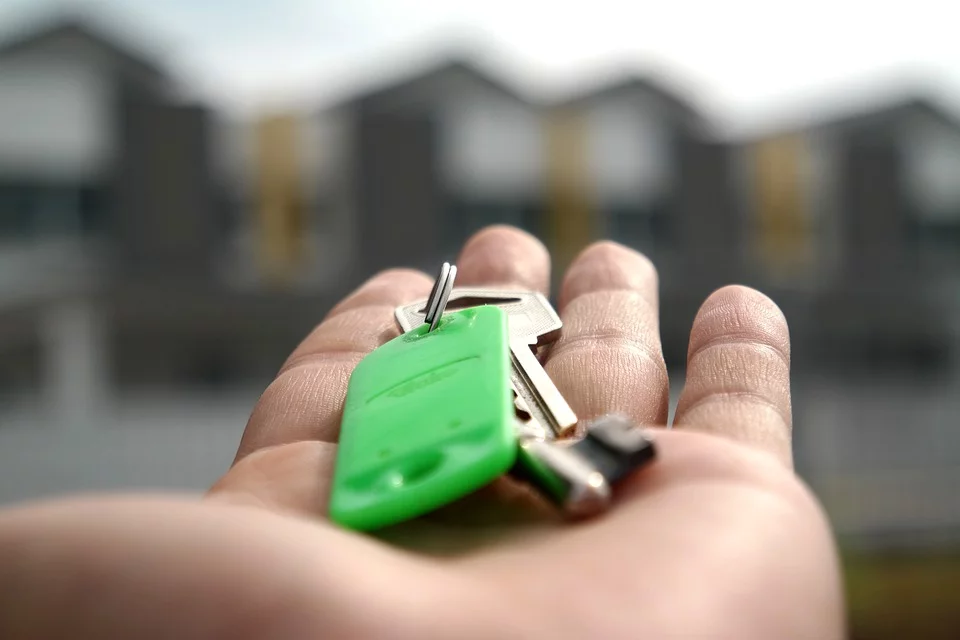 The increase followed a similarly robust gain of 1.8% in July; this lifted the year-on-year increase to 3.7% in August (the equal highest annual rise with April since February 2017) from 1.5% in July and a marginal dip of 0.1% in June.
Throughout August, housing market activity continued to be buoyed by the easing of lockdown restrictions across the UK. This trend has been reinforced by the Chancellor raising the Stamp Duty threshold to £500,000 from mid-July through to 31 March 2021.
At the same time, mortgage approvals have returned to pre-COVID levels and consumer borrowing has picked up, signalling that economic life is returning to normal after lockdown.
According to the latest figures from the Bank of England, mortgage approvals rose to a five-month high of 66,300 in July from just under 39,900 in June. The figure was better than forecasts for 55,000 and was more than seven times higher than the 9,300 recorded in May.
Mortgage approvals are now only 10% below February's high of 73,700 and are in line with the average before the pandemic struck.
In terms of value, mortgage approvals hit a record high of £16.7 billion in July, a 64% increase month-on-month and 7.3% higher than last year, as deals were cleared on higher-value properties.
Bank of England data also revealed that after four months of debt reduction, unsecured borrowing increased by £1.2bn in July, slightly above the average before lockdown.
There has also been a substantial drop in the rise in household deposits. Deposits rose by £7bn in July, down from £11.7bn in June and slightly above pre-pandemic levels.
Andrew Wishart from Capital Economics, commented on the data: "Overall, these figures support other evidence that the economy continued to recover in July, but we still think that the realisation of more job losses after the furlough scheme started to be wound up in August will cause the recovery to slow."
Forecasters have anticipated a further pick-up in housing market activity and house prices in the immediate future. However, the EY ITEM Club suspects the upside for the housing market will be limited due to challenging fundamentals for consumers. It believes that the housing market is likely to come under pressure over the final months of 2020 and start of 2021 due to a significant rise in unemployment. There is also likely to be a fading of the pent-up demand effect.
Howard Archer, chief economic advisor to the EY ITEM Club, said: "The EY ITEM Club suspects the current pick-up in activity and firming of prices will prove unsustainable due to challenging fundamentals for consumers. Many people have already lost their jobs, despite the supportive Government measures, while others will be concerned that they may still end up losing their job once the furlough scheme ends. Additionally, many incomes have been affected.
"Consumer confidence is still low compared to long-term norms and many people are likely to remain cautious for some time to come when making major spending decisions such as buying or moving house."
He added: "The EY ITEM Club suspects that the housing market is likely to come under pressure over the final months of 2020 when there is likely to be a significant rise in unemployment as the furlough scheme draws to a close in October. This will not only adversely affect the fundamentals for house buyers, but also likely fuel caution on committing to buying a house. There is also likely to be a fading of the pent-up demand effect on activity. Consequently, the EY ITEM Club predicts that the housing market will come under downward pressure late on in 2020.
"The EY ITEM Club expects the housing market to remain under pressure over the early months of 2021, although some temporary support in the first quarter will likely come from buyers looking to take advantage of the Stamp Duty threshold increase before it ends on 31 March – although there is always the possibility that the Chancellor could extend it in the Autumn Budget."