UK inflation hits record forty-year high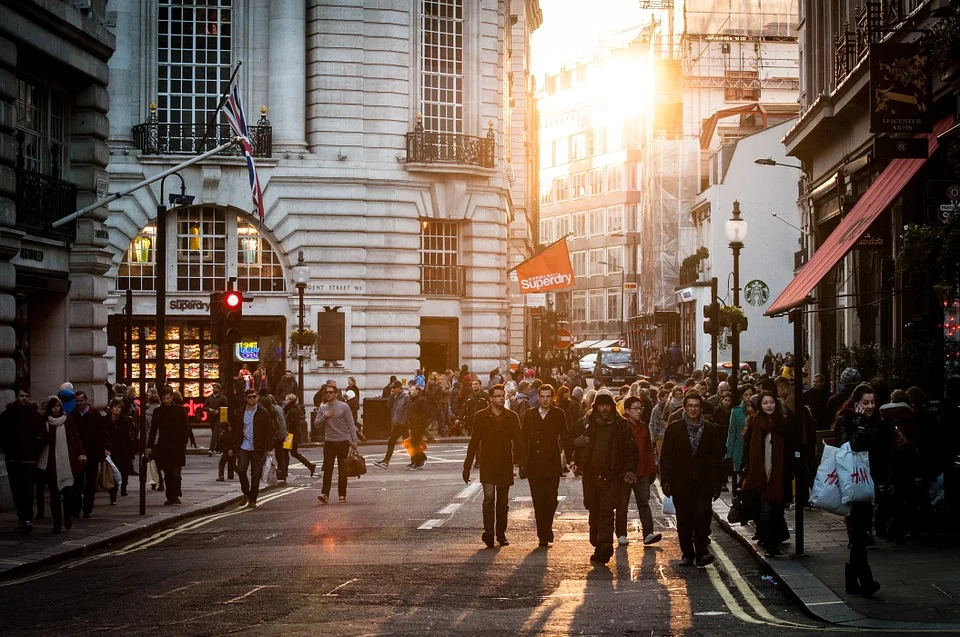 Prices in the UK are rising at their fastest rate for 40 years, according to the latest figures published by the Office for National Statistics (ONS).
The UK inflation rate rose to 9% in the 12 months to April, rising from 7% in March. Increased fuel and food prices, exacerbated by the Ukraine war, are also pushing up the cost of living, with inflation expected to continue to soar this year.
According to the ONS, about three-quarters of the rise in inflation in April came from higher electricity and gas bills. Prices of food, transport and machinery also increased over the period.
Commenting on the announcement, Donald Boyd, head of growth at accountancy firm Azets, said: "My message to businesses is to be brave and have upfront conversations with customers to increase prices to absorb rising costs – in the short to medium term we are finding anecdotally that margins are holding up.
"With businesses dealing with B2B there are customers accepting of price increases in the main as they, in turn, are passing the increases on. However, any price rise is far less forgiving in the B2C sector, where retail and hospitality in particular will be first impacted with reduced discretionary spending by squeezed families.
"We may also see a dash for value as households understandably eschew higher-value goods for strong value propositions."
He added: "Whilst is it of little comfort to SMEs and the public, much of the inflationary pressures are resulting from higher household energy prices and fuel costs rather than anything fundamentally unsound in the economy.
"It may be a case of holding our nerve until inflation peaks at around 10% or above before starting to fall next year. We also know that many companies pared back to the bone during the pandemic, which subsequently translated into record efficiencies, meaning there may be leeway to retain current pricing without compromising profits as there is a cushion which wasn't there before."
He concluded: "Whilst inflation is clearly a pressing issue, the main issue for businesses is the labour market and the lack of skilled workers is clipping wings of the expansion plans of many companies because they cannot scale up without comprising quality.
"In some ways, this is more of a danger to growth than inflation."
Martin McTague, national chair at the Federation of Small Businesses, said: "The gulf between the rate of input and consumer price growth underscores business efforts to absorb costs rather than pass them on.
"Small firms in particular find it hard to pass higher operating costs onto customers, fearing that doing so will hamper competitiveness. More and more are being left with no choice, however, as inflationary pressure collides with an increasingly tight labour market, making it harder and harder to find the right people, and pushing up the wages needed to keep them.
"We hear a lot from politicians about the cost of living crisis, but very little about the cost of doing business crisis which underlies it.
"The Government must now look at targeted interventions that will do most for local economies hardest hit by the pandemic which are now faced with low growth and surging inflation.
"It can't control the wholesale price of oil and gas, but it can go further to help small firms with property costs – increasing the ceiling for small business rates relief and extending the energy support issued via the council tax system to the rates system.
"With employment costs, including national insurance, now way up on where they were this time last year, installing a sick pay rebate for the smallest businesses would give them a measure of breathing space."
He added: "Our debilitating poor payment culture worsened over the pandemic. Here we have an area where government can take action – by making audit committees directly responsible for supply chain practice – without it costing a penny.
"More widely, with so many firms lost over lockdowns, we need policymakers to come forward with the Enterprise Strategy that we were promised a long time back – clearly outlining how, now we've lost the New Enterprise Allowance, government intends to spur those thinking about starting up to turn vision into reality, thereby shoring up our already foundering recovery."