UK private equity market stutters as 2019 deal volumes drop
UK private equity (PE) deal volumes fell to their lowest levels in five years as economic and geopolitical uncertainty gripped the market, according to new research from KPMG.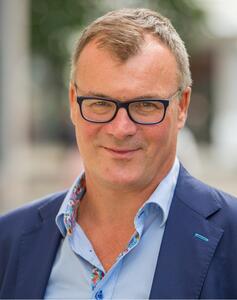 KPMG's latest study of UK transactions involving private equity investors indicates that a total of 978 deals completed over the course of 2019, with a combined value of £86.5 billion. This was the fewest number of private equity transactions seen in the UK since 2014, and a fall of 19% on the previous year, which saw 1,207 deals worth £106.6bn.
However, while the UK's PE middle market also saw a drop in deal volumes, recording 532 deals in 2019 compared to 623 in 2018, the combined value of these deals hit £39.9bn – the highest value in five years.
---
---
Jonathan Boyers, head of KPMG's UK M&A practice, said: "The UK M&A market somewhat stuttered in 2019. Although there were undoubtedly some headline-grabbing transactions over the course of the year, there's no denying that persistent uncertainty around Brexit, coupled with broader geopolitical turmoil, conspired to dampen the enthusiasm of both buyers and sellers.
"Volumes were down across the board. However, scratch beneath the surface and it's evident that some parts of the market were more resilient than others – and nowhere more so than in the middle market, where values held up strongly.
"This isn't necessarily because investors are overpaying for assets or getting caught up in expensive bidding wars. Rather, it's because our UK mid-market private equity base has somewhat come of age. As they've raised larger and larger funds, so they've switched their focus to undertaking larger deals. So while volumes may be down, the deals that are happening are bigger."
In line with the increase in values, KPMG's research found that while deal multiples fell across the UK Private Equity market as a whole (from a record 13.2x earnings in 2018 to 11.0x in 2019), multiples in the mid-market remained steady at 11.6x earnings in 2019, down from 11.9x in 2018. Notably, multiples across the wider M&A market fell significantly last year, from 11.4x in 2018, to 8.5x. earnings, suggesting that buyers are increasingly reluctant to overpay in the current environment.
Mr Boyers added: "After a long period clouded by so much uncertainty, the December General Election at least provided the market with a degree of clarity, and the early signs are there that this may stimulate a resurgence of PE-related activity across the UK - at least in the short to medium term.
"Companies of all sizes are starting to feel more emboldened to proceed with plans they have had on ice for the past several years. Plus there is also a possibility that the Government shifts its tax policy focus from the end to the beginning of the entrepreneurial journey – all with the purpose of incentivising innovation and business investment. That might mean making changes to Entrepreneurs' Tax Relief, which is why some vendors may be encouraged to cash-out sooner rather than later.
"At the same time, PE funds remain eager to deploy their ample dry powder. Long-term stalwarts of the UK mid-market PE community may be moving up in terms of their deal size focus as they've raised increasingly large sums, but the mid-market will remain well-served.
"Larger players are establishing enterprise funds; family offices are recruiting former PE fund managers to launch their own similar investment vehicles, and new players from the UK and elsewhere are rushing in to fill the gap as well. Well-run, resilient UK mid-market companies with significant potential for growth should therefore have little trouble finding the capital they need to achieve their ambitions."
Mr Boyers concluded: "Yet despite a burst of new year optimism, there is nevertheless a recognition that trading conditions remain fragile, and although Brexit is now a certainty, there remains doubt around our future trading relationships once the transition period expires at the end of the year.
"This means we are potentially looking at a narrow window in which to transact – so expect to see more deals happen in the first part of the year, than in the latter months of 2020."