UK sales of £1m-plus homes jump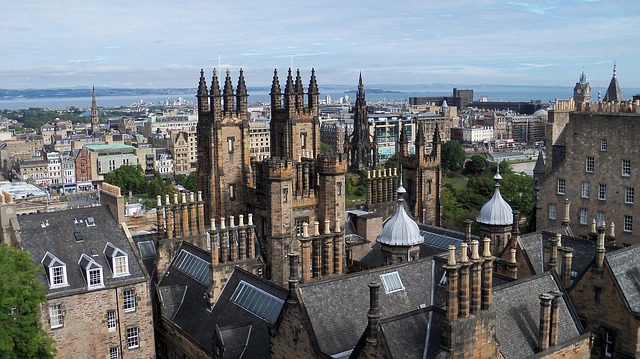 Sales of £1 million-plus homes have surged across the UK, with two-thirds more deals agreed in the past four months than in the same period last year.
Scotland, where the top of the market is now on an upward trajectory, is playing catch up reflecting the late post lockdown re-opening of the market north of the border, according to latest research from Savills.
An average of 868 £1m-plus sales have been agreed each week since the beginning of June, 66 per cent higher than the weekly average of 522 over the same period in 2019, new data from Savills and TwentyCi show.
Lucian Cook, Savills head of residential research, who ran the analysis, said: "This points to a rebalancing of the market between London and the rest of the country. Whereas sales in London rose by four per cent in the first nine months of the year, they are up 27 per cent across the rest of the UK, albeit London still accounts for over four in 10 sales with a £1m-plus price tag."
---
---
Faisal Choudhry, Savills head of residential research in Scotland, said: "Scotland's million-pound market was on an upward trajectory before lockdown began, and it picked up where it left off when the market reopened at the end of June, a few weeks later than the rest of the UK.
"To illustrate how volumes are now picking up, in the four weeks to the end of September 35 £1m+ sales were agreed in Scotland, more than double the level in the same period last year.
"Normally, Edinburgh dominates this market. However, two-thirds of Scottish agreed sales in July and August took place in country locations, most notably in Perthshire and East Lothian. This mirrors the move-to-the-country trend we are seeing UK-wide.
"The market above £2 million has recorded 16 transactions already this year - the highest January to July total since 2007. This includes a sale at £2.9 million in the West End of Glasgow, a record for the city. This rarefied part of the market is set to grow further as a number of agreed sales, including some over £4 million in Edinburgh have yet to be recorded."
"Lifestyle relocation has been a big theme in the market since lockdown began to ease, and this is very clearly reflected in the numbers," added Mr Cook.