Which?: Scottish consumers will spend an extra £1,100 on energy and food due to cost of living crisis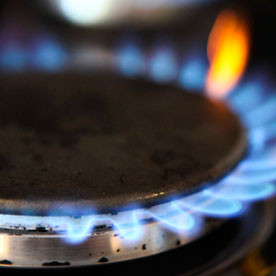 Scottish consumers are set to spend an extra £1,100 on energy and food due over the next year, due to cost the of living crisis, according to the latest Consumers in Scotland report conducted by consumer champion Which?.
Which? carried out extensive research with more than 1,000 people in Scotland to uncover and understand the key issues faced by consumers. The rising cost of living emerged as one of the key issues consumers in Scotland are facing.
The consumer champion estimates that consumers in Scotland will spend an additional £21.13 per week on food and energy in April 2022 compared to March 2020 – amounting to around £1,100 extra per year. Further predicted price increases across a range of goods and services are only likely to increase the financial pressure on many households.
Nearly nine in 10 (86%) said they were worried about energy prices, a huge increase on the nearly six in 10 (59%) who were worried last year. Concern about fuel and food prices was also very high (81% and 77% respectively), again a major increase on the last year when just over half (52%) and six in 10 (63%) were concerned about food and fuel.
---
---
Some consumers are already being affected by higher prices. Two-thirds (67%) told Which? they had noticed higher food prices, and over half (55%) had experienced an increase in the price they pay for energy. Roughly one in six (16%) consumers in Scotland reported that their energy company had gone bust.
To offset the impact of higher energy prices, nearly half (46%) of people said that they had put the heating on less, whilst four in 10 (39%) had reduced their use of lights and appliances around the home.
Many consumers in Scotland who had experienced higher food prices reported adapting their behaviour by buying extra items when on promotion (40%), buying cheaper alternative products (49%) or cheaper brands (41%), or by shopping around in different supermarkets, stores or online shops (46%). One in eight (13%) said they had gone so far as to skip meals.
It is clear that many households are going to need substantial support in the coming months. As well as the direct support provided by the Scottish government through Council Tax reductions and the £10 million Fuel Insecurity Fund, regulators and companies need to make sure they are ready to support customers in financial distress and treat their customers fairly.
Another key finding from the consumer champion's report was disparities in broadband speeds across Scotland. During the pandemic, many consumers became more reliant on their broadband than ever before.
Which? has analysed Ofcom data to reveal the performance of broadband within the devolved nations of the UK. The consumer champion's analysis shows that broadband speeds in Scotland lag other parts of the UK. Scotland has an average fixed broadband download speed of 73.7 megabits per second (Mbps). This is slower than that in England (88.5 Mbps) and Northern Ireland (82.7 Mbps), but faster than Wales (55.9 Mbps).
Broadband performance also varies considerably between cities in Scotland. Edinburgh has a far greater proportion of households with speeds of 128 Mbps, but speeds in Aberdeen are much lower than other cities. The average download line speed is less than 64 Mbps in two-thirds (66%) of areas in Aberdeen, whereas this is the case for only 11 per cent of areas in Edinburgh, 12 per cent in Dundee and three in 10 (29%) areas in Glasgow.
The UK government has committed to enhance digital connectivity so that gigabit-capable broadband, with download speeds of at least 1,000 Mbps, will be available nationwide by 2030.
Currently, about two-thirds (60%) of premises in Scotland have access to gigabit-capable broadband and the UK government is forecasting that at least 70 per cent of premises in Scotland will be covered by 2025. This would mean Scotland would still lag well behind London and Northern Ireland for which the forecast rate is at least nine in 10 (90%) of premises.
While the 2030 commitment is welcome, Which? is calling on the UK government to give people living in the hardest-to-reach areas greater clarity about when they can expect to receive improvements in their connectivity. Once these faster connections are available, consumers also need to adopt them to ensure the benefits of gigabit-capable broadband are realised.
Rocio Concha, director of policy and advocacy at Which?, said: "Our research shows that rising energy, food and fuel prices are key concerns for Scottish consumers.
"Many more households will need support as energy bills and other costs rise in the coming months. Businesses and regulators – as well as the UK and Scottish governments – must work quickly to ensure they are ready to support anyone struggling to make ends meet.
"Which?'s report also highlights the disparities in broadband connectivity across Scotland. The UK government must give further clarity about when those living in the hardest-to-reach areas can expect improved connectivity."