Which?: Young people most likely to report being scammed amid dramatic rise in fraud
People aged between 20 and 39 are the most likely to have reported being scammed in the past year, Which? research reveals, with many young victims losing huge sums of money to online shopping scams, pyramid schemes and rental fraud.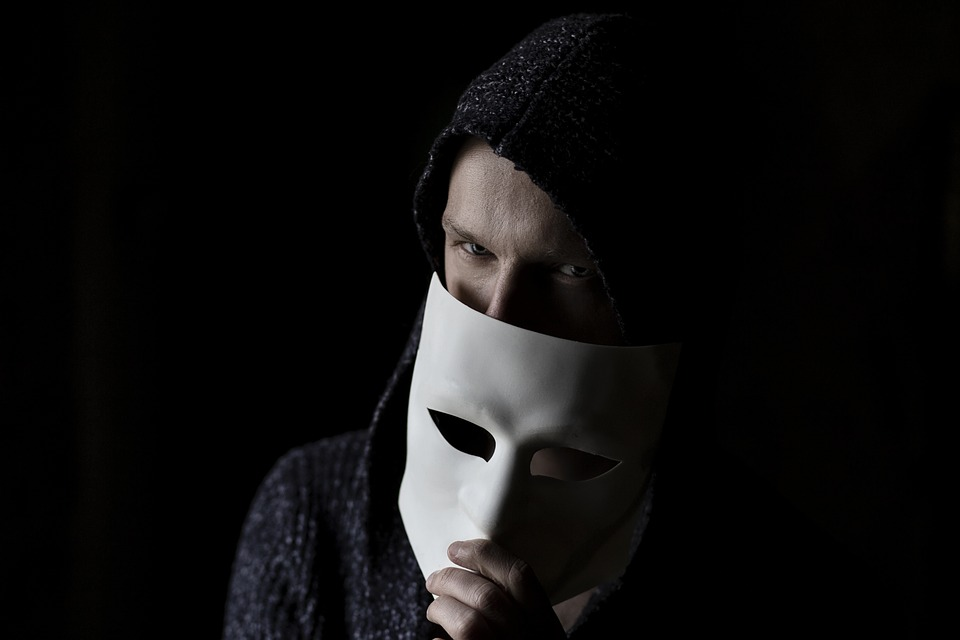 Which?'s analysis found that between November 2020 and December 2021, individual victims lodged a total of 448,838 fraud reports with Action Fraud. More than £1.9 billion was lost by victims as a result.
A recent Office for National Statistics (ONS) report also revealed that an estimated 5.1 million fraud offences were committed in England and Wales in the year to September 2021 – up 36 per cent in two years. It means that fraud now accounts for 40 per cent of all crimes recorded.
---
---
It is often assumed that older people are more vulnerable to fraud, but Which? found that those aged 20 to 39 were the most likely to report being scammed – accounting for two in five (39%) of all reports to Action Fraud.
Which? identified 12 emerging fraud threats and found that three quarters (74%) of rental fraud cases were reported by young people (20-39). This is where victims are tricked into paying upfront fees to secure properties by fake landlords and letting agents.
Jonny Yeoman, 27, told Which? he was conned out of £2,500 after being tricked into paying a deposit to a fake landlord to secure a rental property.
The victim saw the flat advertised on Gumtree with a link to SpareRoom, and received a message from who he thought was the landlord. The scammer then convinced Jonny to set up a viewing at the property with legitimate estate agents.
After viewing the flat, Jonny checked the Land Registry to verify the property landlord's name and decided to put down a deposit. But when he tried to move in, the real landlord's daughter answered the door and said they had no knowledge of the rental agreement and realised the landlord's email was fake.
The victim reported the scam to Action Fraud and the recipient bank of the deposit, which was able to recover almost all of the money lost.
Those aged between 20 and 39 were also more likely to report pyramid or Ponzi schemes (57%) and online shopping scams (55%) than other age groups.
Meanwhile, people aged 60 to 79 made up one in five (20%) of all fraud reports. This age group makes up the highest proportion of reports for computer fixing fraud (47%), recovery fraud (38%), and '419' advance fee fraud (37%).
Online shopping scams and auction fraud were easily the most reported type of fraud overall, where victims pay for goods on an online marketplace that do not arrive, or do not receive payments for goods they have sold. These scams make up a quarter (23%) of reports.
Investment fraud is responsible for the biggest losses, with the average victim losing more than £50,400 to pyramid or Ponzi schemes – reports were up 59 per cent on last year according to the ONS. These scams involve recruiting friends or family (pyramid) or paying returns to early investors to gain credibility (Ponzi).
Victims also lost £25,000 on average to share sales or boiler room scams (reports up 57%), and £24,000 to other investment scams such as cryptocurrency (reports up 34%). Action Fraud told Which? that it received 9,458 reports referring to cryptocurrency in 2021, with total losses of £204.5 million, or £21,620 per report.
Many scams originate online via phishing emails or rogue adverts on search engines and social media, directing you to fake investment comparison websites or websites cloning regulated firms.
Sham investment firms often pretend to be backed by celebrities or social media 'influencers' and will even create fake news articles that appear to endorse them.
While the UK is facing a fraud crisis, the government has finally taken action to tackle online scam adverts. After years of Which? campaigning, the government recently announced that it would include paid-for advertising in the Online Safety Bill to help tackle an epidemic of scams gripping society.
The Bill must now ensure that the regulator has the support and resources it needs to hold companies to account and take strong enforcement action where necessary, so that fraudsters are prevented from using adverts to lure unsuspecting victims.
Five years on from Which?'s super-complaint on bank transfer scams, the government also committed to legislate so it will be mandatory for firms to reimburse victims.
The consumer champion is urging the government to swiftly introduce the right legislation on bank transfer fraud, as Which? has repeatedly found evidence of unfair and inconsistent treatment of victims despite the introduction of a voluntary bank code designed to protect them.
Jenny Ross, Which? money editor, said: "Fraudsters don't discriminate when it comes to scams and everyone is susceptible to these growing numbers of crimes, with many young victims being tricked into losing life-changing sums of money.
"The government's decision to include paid-for scam adverts in the Online Safety Bill, along with promises to make reimbursement mandatory for bank transfer scam victims was a huge step in the right direction, but it's now up to the government and regulators to get it right.
"We will be checking carefully that the Online Safety Bill goes far enough in protecting consumers from fake and fraudulent adverts, and it's vital that the government swiftly introduces the right legislation for bank transfer fraud that will ensure victims get fair and consistent treatment."