WhiteHaul secures £275k funding to bring high speed broadband to rural areas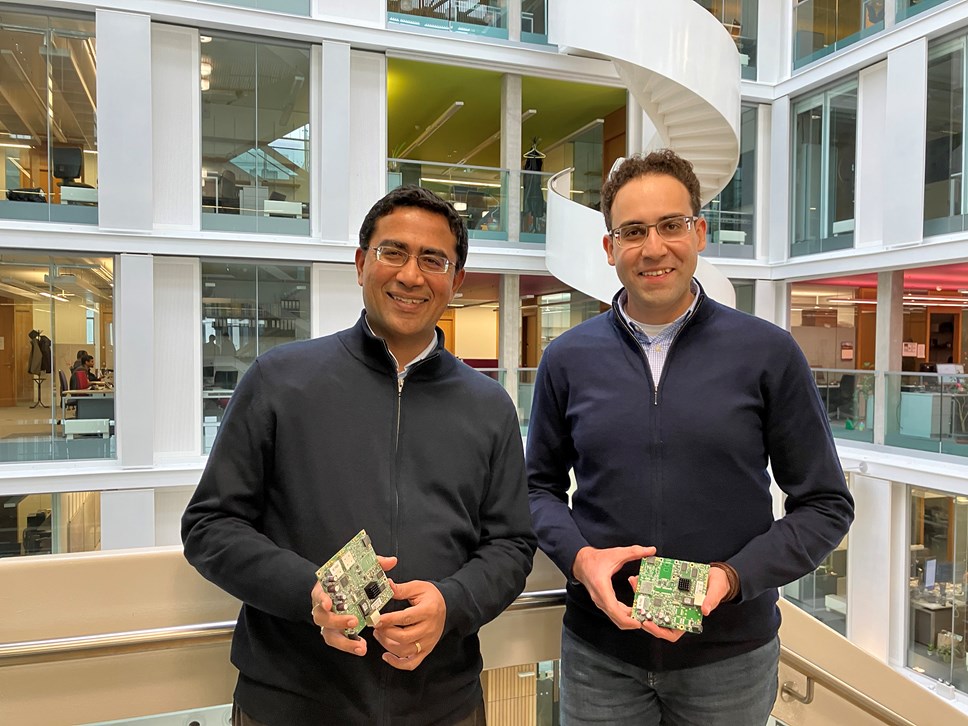 WhiteHaul, a technology firm from the University of Edinburgh, has been awarded £275,000 in funding from Scottish Enterprise to help bring high speed broadband to rural locations.
The firm has developed a platform that will enable Internet Service Providers (ISPs) to provide users with gigabit-capable broadband speeds over long distances and challenging terrain, at significantly lower cost than current network technologies.
WhiteHaul's technology enables high speed long-distance 'backhaul' links that cannot currently be commercially achieved by existing fibre or wireless technologies. Existing wireless technologies suffer from high levels of radio interference resulting in poor distance performance. WhiteHaul's technology manages radio interference, resulting in reliable network connectivity.
---
---
The technology was developed as part of Dr Mohamed Kassem's PhD at the University of Edinburgh's School of Informatics, supervised by Professor Mahesh Marina, and the team is being supported to spin out by Edinburgh Innovations, the University's commercialisation service.
Professor Marina said: "WhiteHaul will play an important role in supporting the UK Government's ambition to bring gigabit-capable coverage to 85% of the UK by 2025, and close to 100% as soon as possible thereafter. We have seen from previous work the vital importance of rural connectivity for agriculture, businesses, healthcare and education. "
Chief technology officer Dr Kassem said: "In addition, as a home-grown company, WhiteHaul will help diversify the telecommunications network supply chain – another key policy objective. And by reducing the need to travel to work, and the associated carbon emissions, gigabit broadband in rural areas also supports the transition to net zero. "
The funding, from the Scottish Enterprise High Growth Spin-Out Programme (HGSP), will be used to enhance the performance of WhiteHaul's hardware and software platform and to speed up the commercialisation of the technology. The team is also investigating other uses for the technology including connecting offshore windfarms and enabling connected farms and the Internet of Things.
Scottish Enterprise managing director of innovation and investment, Jane Martin, added: "Our high growth spin out programme continues to support exciting and ambitious new companies from the innovation that exists across Scotland's universities through start-up advice, investment and commercialisation.
"WhiteHaul has created a novel solution for connecting rural areas with the potential to bring benefits across Scotland and boost rural economies and it will be exciting to see the team take the company to the next stage as it spins out from Edinburgh Innovations. "
WhiteHaul's future focus will be on attracting seed investment, building its customer pipeline and developing the operational strategy to take it forward into manufacturing and is also set to take part in telecoms event Connected North in Manchester on 17-18 April.