Willo secures £20k funding package from Scottish Enterprise
Willo, a Glasgow-based start-up company and video interviewing platform, has received a £20,000 from Scottish Enterprise.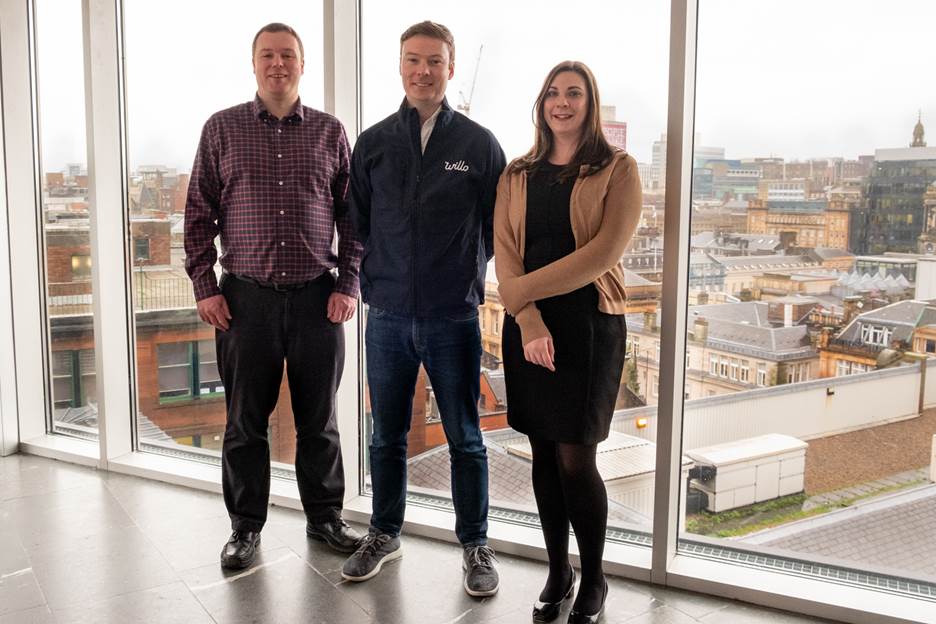 Willo allows businesses to screen candidates in a flexible, convenient video-based method. Candidates record personal answers to interview questions, which businesses can either write themselves or pick from a question bank with hundreds of options pre-written by industry professionals. Once video answers are submitted, recruiters can easily review the videos to narrow down the applicant pool.
The start-up company also had a record month in January in terms of both revenue and growth. Willo saw candidates from more than 13 countries, including India, Asia and Africa, actively interviewed for remote-job opportunities with more than 30 participating businesses.
---
---
Euan Cameron, CEO & co-founder of Willo, said: "The new year has seen Willo achieve record numbers in terms of revenue and global participation among both organisations and candidates who clearly see the benefits of our video interviewing platform.
"We report that businesses who use Willo can hire 40% faster than traditional recruiting techniques, making sure those in talent acquisition roles never miss out on great candidates again."
Greig Sinclair, Business Gateway advisor, added: "I am delighted to see another tech startup in Scotland growing so rapidly on the world stage. We have been working closely with Euan and the team with guidance on finance, intellectual property, accountancy and product development for over 12 months."
Claire Partridge, innovation specialist at Scottish Enterprise, said: "This record growth is fantastic news for Willo. Our Innovation Service assisted Euan and the team with the design and development of their unique product. This allowed the company to develop their proposition faster, resulting in them becoming revenue generating sooner."
Willo is free to get started with no setup fees, contracts, or credit cards required. It is available as a mobile and desktop platform that is engineered and optimised to work anywhere with no download or app required, even on poor data and Wi-Fi connections.