Women's Business Station on track to meet demand from entrepreneurs
Women's Business Station has more than doubled its workforce due to growing demand for its services and support during COVID-19.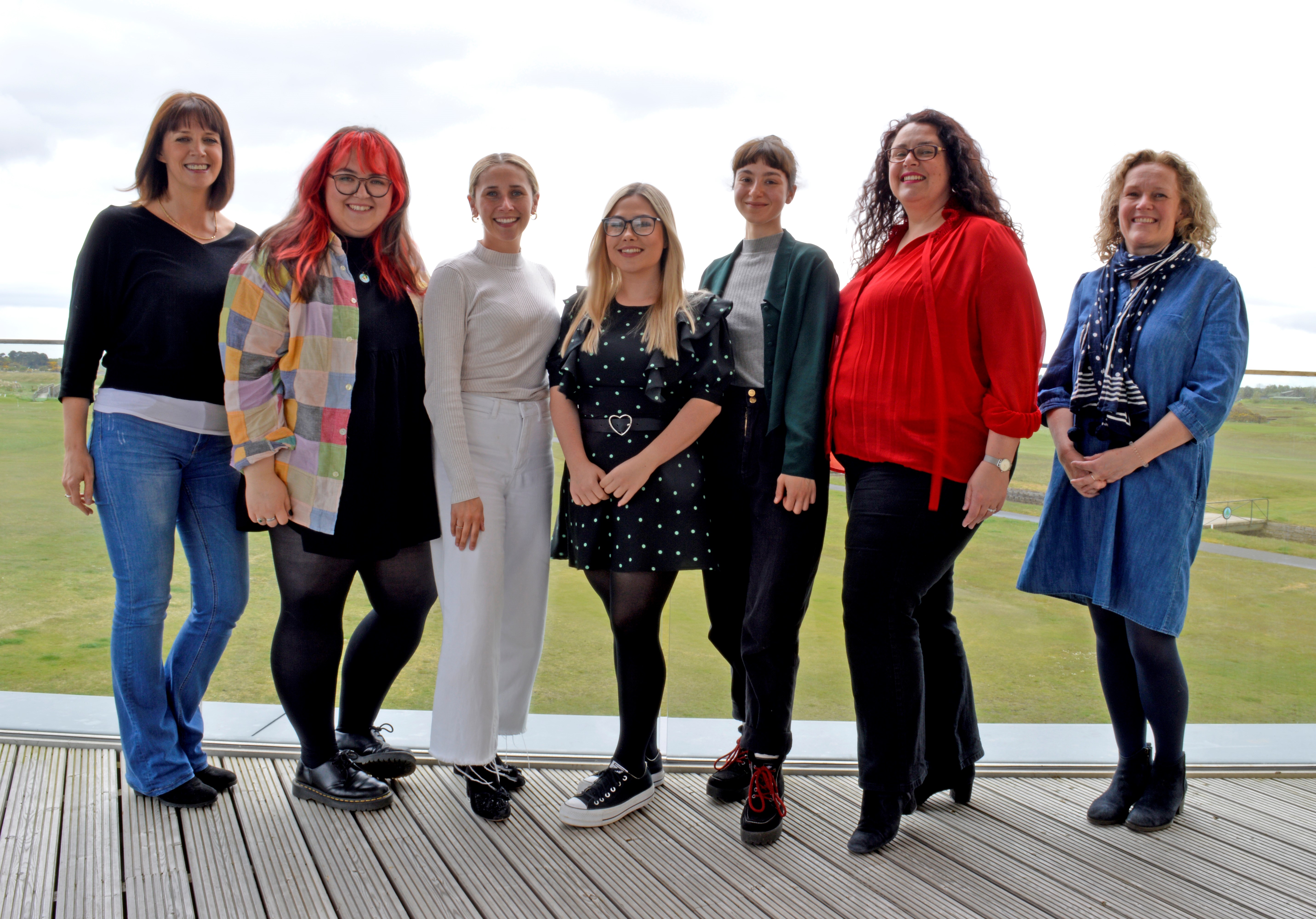 Women's Business Station exists to support women on their business journey, empowering them to achieve their goals, whether big or small. The social enterprise has an ambitious, 10-year plan to enhance the socio-economic empowerment of 10,000 women in Scotland by 2030.
Led by CEO Angie De Vos, the team has grown from three to seven within three months. The social enterprise has also recently become a Living Wage Employer.
Joining Angie, Michelle De Almeida (director of operations) and Lauren McGurk (membership manager) are new recruits Abigail Donaldson (marketing and communications manager) and Kate Mason (enterprise facilitator).
As Women's Business Station continues to attract members and interest from outwith Dundee, Kate, who is based in Perthshire, will focus her efforts on building engagement within her local area.
Both Abigail and Kate's roles are funded by the Scottish Government Third Sector Adapt and Thrive Fund. Meanwhile, thanks to the Scottish Government's Kickstart Programme, the team has also been bolstered by Shonagh Kelly (Social Media Assistant) and Marianthi MacDonald (Research and Funding Assistant).
Ms De Vos said: "Despite the challenges of 2020, Women's Business Station has made a significant impact on the women we are here to support and many have not merely survived but thrived as they look to the future. Although our activities, training and networking have shifted online, our mission to enhance the socio-economic empowerment of 10,000 women in business by 2030 is well on track. Since our launch in November 2019, we have directly supported 220 women across Dundee, Perthshire, Angus and Fife, and attracted engagement from across the country.
"As a result, we have expanded our team to ensure that we can service the growing number of women we support as efficiently as possible while building our offering for the future. We will also shortly be reverting to some face-to-face training which will complement our ongoing digital courses and are excited about the opportunities which the growing team are currently exploring and working on."
Commenting on the support provided by Women's Business Station during lockdown, Debz Breen of Dundee fashion business Wilde Mode, added: "Women's Business Station helped keep a flame of hope alive for my business by helping me work on my personal and business-related goals during the pandemic."
Meanwhile, Perthshire member and owner of Scone brasserie La Sicilyana Laura Raimondi added: "There is always a course, a conversation, a workshop to be part of and one thing is crystal clear… they care."
Debbie Bolton of Love and Above Health and Wellbeing Events in Forfar, commented: "No matter what you are looking for help with, Women's Business Station has it all. I can get peer-to-peer support with help and support from other members. Everyone shares their knowledge."