AAB announces rebrand as it continues growth plans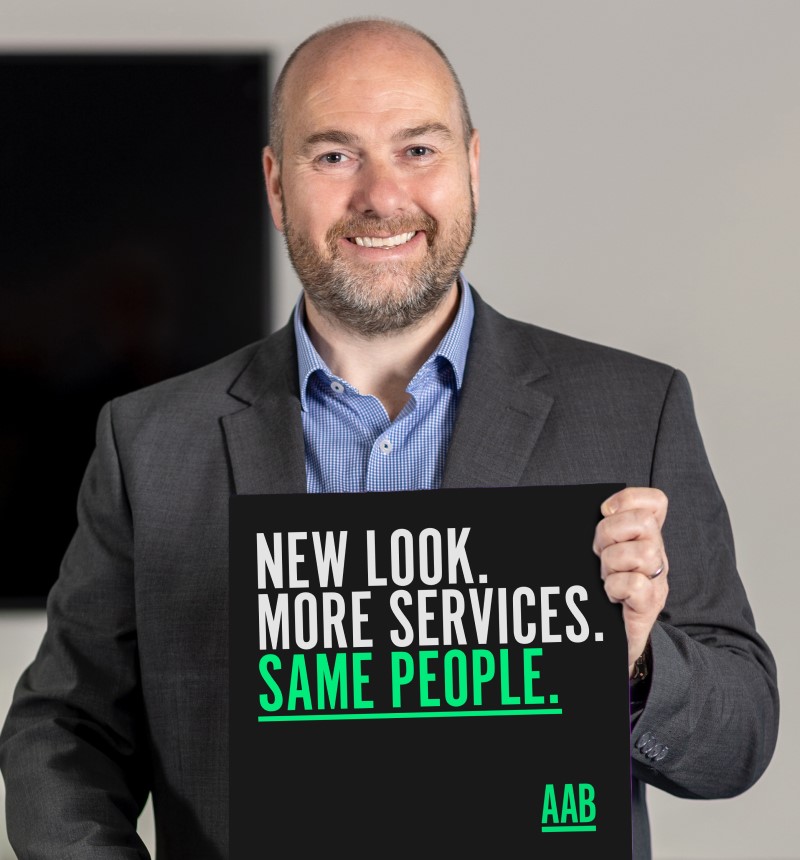 AAB, the tech-enabled business-critical services group, has announced the launch of its new branding, as it continues to implement bold growth plans.
Driven by a desire to provide clarity and consistency as the group continues to grow and innovate, the rebrand will also position AAB for future growth across the UK and Irish business services markets.
The new, streamlined, AAB brand reflects its focus on helping clients manage the critical elements that make their businesses tick – their people and their finances – whilst also providing a brand structure fit for a growing, innovative group. Creating a streamlined brand architecture was also particularly important as AAB continues to seek out new M&A opportunities.
---
---
The key brand changes include shortening the full Anderson Anderson & Brown name to 'AAB' and rolling out new 'AAB' logos across the group to replace the current 'A2+B' logos. These changes have been completed across AAB, AAB Wealth, AAB Consulting and John F Daly Associates (now AAB John F Daly).
Hardie Caldwell will trade as AAB from 30 May, 2022, a move which began with its merger with AAB group in June 2021. Other group businesses, including Sagars and FPM, now have stronger links to the AAB group as part of the rebrand, although they will continue to trade under their current names as part of AAB's strategy to build strong regional hubs across the UK and Ireland. Purpose HR and SeeHearSpeakUp shall also retain their names for their target markets, but now have closer links to the AAB brand going forward.
One of the key themes identified as part of the research for the rebrand project was around people and the team's approach to partnering with clients, getting under the skin of their businesses (or personal) goals and delivering their services with a genuine passion for helping them succeed.
Accentuating what differentiates AAB, the new brand is focused on the resilience of the human spirit, agility and technology, with the underlying message that across the group the business is dedicated to helping clients achieve their goals.
Commenting on the rebrand, Graeme Allan, AAB chief executive, said: "We are very excited to have reached this milestone as we launch the new AAB brand. The changes are about so much more than simply updating the logo, and the project has been a fantastic opportunity to review, simplify and invest in our brand strategy for AAB, and across our growing group of businesses. We are no longer simply the accountants from Aberdeen, our business spans the UK and Ireland, and supports clients across the globe, with a full suite of business-critical services. Our new brand reflects this significant step forward in our journey.
"We decided early on in this project that whilst we did not want to change our business name, we needed to bring some clarity and consistency here, which is particularly important as we enter new markets. Simplifying to AAB helps us achieve this whilst still recognising where the business began.
"The brand may look different, our business may have grown, and our service capabilities increased, but our people, the fundamental part of our business that makes us different, haven't changed, and we are all still here to help our clients achieve their goals."
The AAB rebrand takes effect from 30 May 2022, and will be rolled out across the business website, social media platforms and offices.