AAB plays key role in webinar series to support businesses in coronavirus fight-back
Anderson Anderson & Brown LLP (AAB) has been collaborating with the Scottish Business Resilience Centre (SBRC) to deliver a series of webinars aimed at helping businesses to mitigate the disruption caused by the COVID-19 pandemic.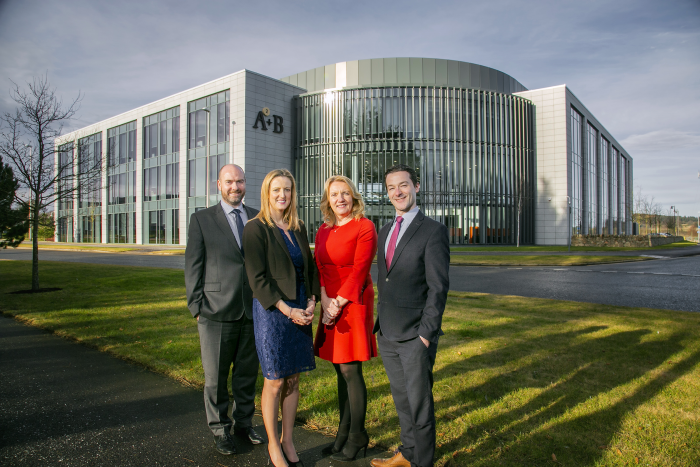 As supporters of the SBRC, AAB has been providing input to the webinars from an accountancy perspective throughout the series. The webinars provide a platform for Scotland's top business leaders, including senior members of AAB's dedicated COVID-19 support team, to answer questions and offer advice directly to business owners, with topics including:
Proactive steps to protect your business
COVID-19 and Venture Capital
Leadership and people
Impact on the employed, self-employed, government support schemes and insolvency
AAB's COVID-19 support team is led by Lyn Calder, managing Partner (Edinburgh) and head of Central Belt deals. The team was formed as a result of the current situation and the changing support requirements of businesses and includes members of AAB's corporate finance, restructuring, payroll and employment taxes teams.
---
---
The AAB team, each with a wealth of expertise in their respective fields, has been on hand during relevant webinars to offer free, practical advice on the steps that businesses can take right now to improve their chances of survival.
Lyn Calder said: "Whilst these are uncertain times, there are a number of key areas businesses should consider, and various proactive steps they can take to mitigate impact. The SBRC is actively trying to bring businesses together to collaborate for the greater good of the business community, and we are here to assist in any way we can. AAB sees this very much as a partnership; we are all in this together and we are here to support businesses through these challenging times.
"The material remains available to everyone online. We plan to continue working with SBRC on future webinars and initiatives, and by providing further support and guidance to the business community."
Jude McCorry, CEO of SBRC, added: "We have established this cross-industry group to help people navigate this strange new world and prepare for a different way of being in business. We are not going to sit back and watch companies fail who could have survived if they had some sort of mentoring, practical advice or simply a confidence boost to keep going. This board will continue to help give every business a fighting chance, but to also have a solid network so that if they have to fail, that they do so among friends and feel supported."
In addition to working with the SBRC, AAB's support team has created an information support hub on its website. A repository of guidance and advice for businesses, it also includes the team members' responses to the COVID-19 support measures which have so far been announced by the UK and Scottish Governments.
One particularly useful feature of the hub is AAB's COVID-19 Financial Assistance Toolkit. Businesses can self-select responses to various questions which are based on their own individual circumstances. The tool then filters through all the available information about support measures to select the relevant contacts or organisations to assist that particular business.
Recordings of each of the webinars as well as more information about AAB's ongoing relationship with SBRC can be found here.
Read all of our articles relating to COVID-19 here.