Aberdeen Cyrenians and Deloitte announce new partnership for social impact and successful futures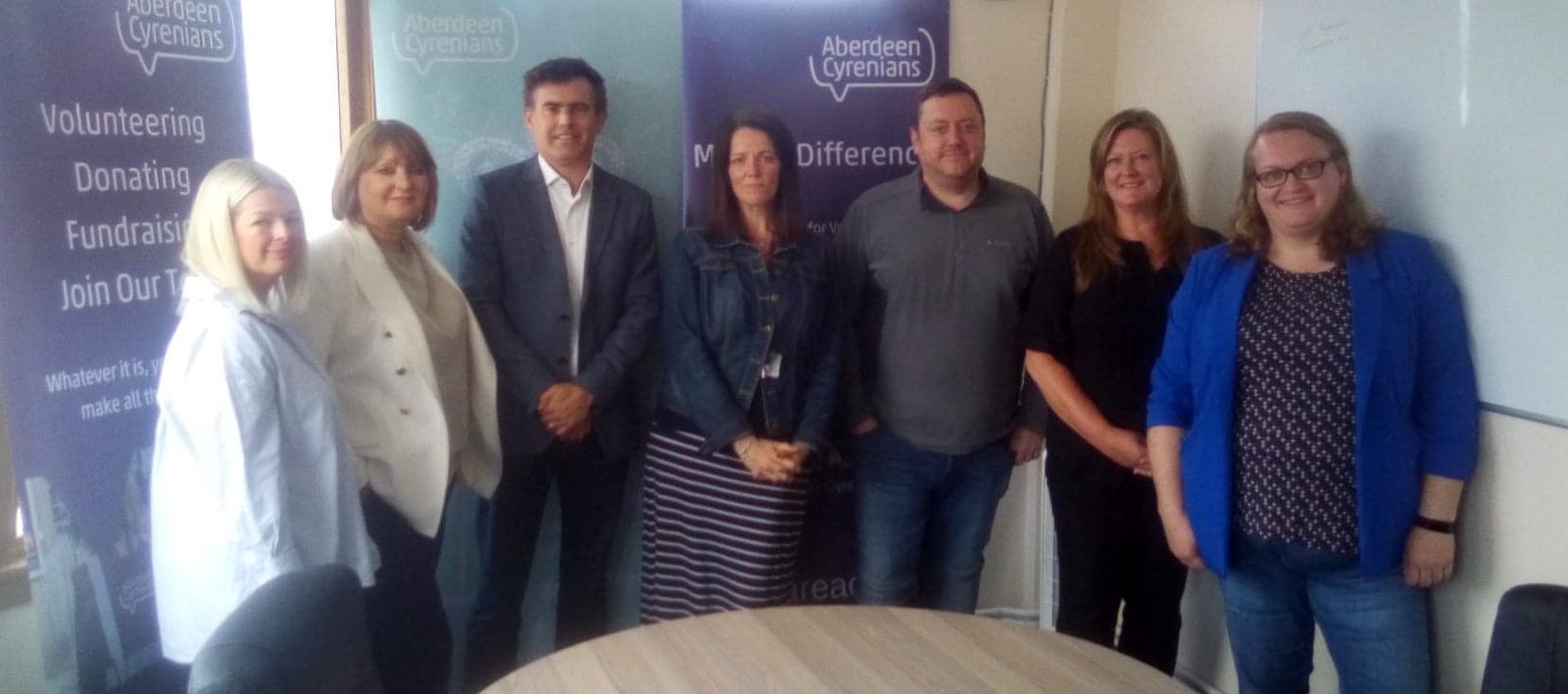 Aberdeen Cyrenians, a local charity that cares for and supports vulnerable people in the North East, has today announced that it has been successful in its bid to become a charity partner for accountancy firm Deloitte.
Having been selected by Deloitte's people based out of the firm's Aberdeen office, the new partnership will benefit local people across the region as part of Deloitte's 5 million Futures responsible business programme. The programme aims to help five million people get to where they want to be through access to education and employment.
The partnership will see Deloitte offer wide ranging support including fundraising, volunteering and pro bono business advice.
Chris Bennett-Taylor, CEO of Aberdeen Cyrenians, said: "We are delighted to be partnering with Deloitte's 5 Million Futures programme. The initiative will make support available to our organisation in a number of ways but will ultimately help us build hope, health and happiness with the vulnerable people we work with. It is lovely to be working with an organisation that is serious about social impact and making a difference in the local community."
As part of the partnership, Deloitte's people will be volunteering with the charity to offer their time and skills across a number of services. The charity has recently celebrated being honoured with the Queen's Award for Voluntary Service in 2021.
Shaun Reynolds, office senior partner for Deloitte in Aberdeen, added: "I am delighted our people have chosen Aberdeen Cyrenians as our new charity partner. The charity's work to shift perceptions and change the outlook for the most vulnerable in society is very much aligned with our social impact strategy of changing futures through access to education, employment and inclusion.
"Partnering with charitable organisations in the locations in which we operate not only gives our people the opportunity to support their communities, but it also helps us develop our skills and knowledge, enabling us to deliver more inclusive services to our clients. I know my colleagues are looking forward to working with the team at Aberdeen Cyrenians over the next three years to make an impact that matters."

Aberdeen Cyrenians is one of 12 new charity partnerships across Deloitte's nations and regions, joining 10 charities who have renewed their existing partnerships with Deloitte.
Deloitte's Edinburgh office also has a new partnership with the Scottish Association for Mental Health (SAMH) while Deloitte's Glasgow office continues its partnership with Move On. Deloitte's charity partnerships will support its WorldClass ambition to improve 100 million futures globally by 2030.