ACCA launches ethics, trust and sustainability global initiative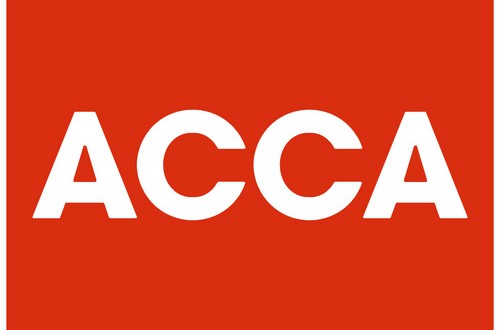 The Association of Chartered Certified Accountants (ACCA) is highlighting the 'power of ethics, trust and sustainability' in its latest global project, which launched on Monday.
The global theme will showcase how digital advances, tightening regulation and changing consumer behaviour have introduced new ethical complexities to the ever-changing business world. ACCA said, as a result, the need for the ethical leadership that professional accountants are best placed to deliver has never been greater.
Helen Brand OBE, ACCA's chief executive, said: "We're delighted again to shine the light on ethics globally. ACCA accountants have leading knowledge in ethical issues combined with a wider view of business success that covers financial, ethical, digital and sustainability issues. We're at the leading edge of this change, working with our partners to equip our students and members with the right tools, skills and knowledge to succeed.
"For a long time, we have placed ethics and professionalism central to our qualification. We have an ethics and professional skills module, introduced in 2007 and updated in 2017, which students have to take in order to become an ACCA member."
She added: "ACCA aims to deliver public value which is core to everything that ACCA is and does. Public value means working in the public interest, promoting responsible and ethical business and supporting sustainable global economic performance. This commitment is underpinned by our Royal Charter. We believe the profession has an important and strategic role in protecting the public interest and delivering public value."
As part of this ethics and professionalism theme ACCA will celebrate Global Ethics Day on October 16th.
Founded by the Carnegie Council, this is an annual international event dedicated to exploring the role of ethics in today's world.
ACCA is marking the global awareness day by exploring ethics in light of new ethical complexities to the ever-changing business world that businesses must identify and manage to survive. It said finance professionals are the backbone of business and ethics plays a crucial role in everything they do, so the industry has a particular responsibility to uphold and lead on ethical issues.
ACCA will kick off celebrations with a live global webinar, 'The ethics of the climate emergency – what role does the profession play?' available 16 October 10 – 11am GMT.
Jimmy Greer, ACCA's head of sustainability, Marjella Alma, CEO and co-founder of Datamaran, Yogesh Patel FCCA, director at Telic and Rhodri Preece, head of industry research for CFA Institute, will discuss the role of the accountancy profession in the climate change debate, a topic that raises serious ethical issues of fairness and responsibility across individuals, nations, generations, and the rest of nature.
This webinar is based on ACCA's latest sustainability research, the 'social and environmental value creation' report launched during Climate Week (23 - 29 September 2019). It examines the ways in which climate risk, natural capital, business model innovation and social impact measurement and evaluation can be addressed by finance teams.
ACCA is also organising a number of events to celebrate global ethics day, including the third annual film festival in Singapore, an ethics pledge in Malaysia and a breakfast event in Brussels with CFA Institute about ethics and trust in the financial markets.
As a part of ACCA's long term partnerships with Carnegie Council for Ethics in International Affairs and CFA Institute, together these organisations have produced a film interview series, Ethics in Business: In Their Own Words. It features several global business leaders exploring how businesses are preparing for an ethical future in the face of threats and challenges presented by globalisation, technology, and human psychology.
Joel H. Rosenthal, president of Carnegie Council, said: "We are delighted to be partnering with ACCA and CFA Institute, two organisations who are leading the business community with the message that 'Ethics Matter'. Their work is immediate, practical, and accessible. It is timely and global in scope – in short, it is inspiring a new generation of professionals to meet the highest standards."