ACCA Scotland's Elaine Boyd named one of UK's most influential disabled people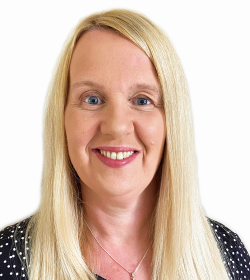 Glasgow accountant Elaine Boyd has been listed in the Shaw Trust Disability Power 100 after judges heard about her inspiring story fighting for the rights of disabled people and refusing to allow cerebral palsy to limit her life or her achievements.
Ms Boyd, who is an associate director of Audit Scotland, the watchdog for public spending, made the list because of her charity work as trustee and treasurer for Cerebral Palsy Scotland, along with roles for Riding for the Disabled and Disability Snowsports UK.
Outside of work, Ms Boyd has gained a reputation as an 'action woman', despite having limited strength in her left side. She is an aviator, horse rider and skier who refuses to allow cerebral palsy to limit her activities.
Ms Boyd, who is on the committee of ACCA (Association of Chartered Certified Accountants) Scotland, said: "I am humbled to be named in this list. I have been determined to fight against people's low expectations for disabled people. I was told I would have to work in a shop when I left school, which made me furious because I wanted to achieve other things and so I pushed through the barriers.
"There is a perception that if you have a disability, you can't have a good career or an exciting life, but if you work out solutions to the barriers in your way, you can do it.
"As an accountant, the skills you have are often really in demand in the Third Sector, so I am often asked to help with finances or sit on the board of directors, as I was for Riding for the Disabled and Cerebral Palsy Scotland.
"I also wanted to be on the ACCA Scotland committee for the same reason – to be able to give something back to the profession. I was very lucky that my first employer, Bell Barr in Milngavie, Glasgow, were fantastic and allowed me time off when I needed to have operations as I studied for my ACCA qualifications."
Ms Boyd's next role was with the NHS as a finance manager, before joining Audit Scotland, where she now heads the quality assurance team, upholding standards for teams auditing more than £40 billion worth of public spending in Scotland a year.
Although she has managed to overcome challenges in her own life, she believes the accountancy profession can do more to encourage the inclusion of disabled people.
Ms Boyd added: "One of the few positive things about the pandemic has shown that accountants with disabilities can work effectively and efficiently from home. Estimates show around 20% of people say they have a disability of some kind and organisations should want representatives of that group in their teams and on their boards.
"Disabled people are often very good problem-solvers, because we are constantly having to think of ways to do things that are more difficult for us. I am constantly being asked to demonstrate tying my shoelaces with one hand. I think the accountancy profession can attract a more diverse group of students and that's one of the things I want people to see – that we can find solutions to barriers."
Craig Vickery, head of ACCA Scotland, said: "Elaine is an inspiration to us all. We are delighted that her tireless work and public speaking for disabled charities has been recognised. Hopefully, this recognition will give more power to Elaine's work for inclusion in accountancy and finance."