Addleshaw Goddard advises on GENinCode IPO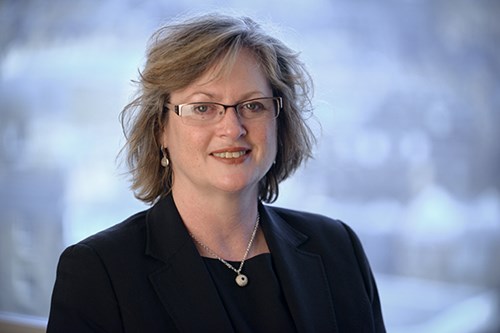 Legal firm Addleshaw Goddard's corporate team in Scotland has advised on the initial public offering (IPO) and admission to the AIM market of the London Stock Exchange for innovative global healthcare firm, GENinCode.
Specialising in cardiovascular disease risk assessment, GENinCode's products combine genetic and clinical data to risk assess patients and provide doctors with advanced clinical information and genetic insight to predict the onset of cardiovascular disease, enabling them to determine the most effective treatment plans for patients, including making lifestyle changes, which can help prevent the onset of cardiovascular disease.
The AIM listing sees the company valued at £42.2 million, raising £17m by way of a Placing. This will be used to assist GENinCode as it focuses on achieving US regulatory approval and commercialising its products in the US, further expansion into the EU, and expanding into the UK market.
Directors at GENinCode are confident that the listing will enhance the Company's profile and increase awareness of its products, enabling it to be at the forefront of the application of genetics to update the current standard of care for the assessment and prevention of cardiovascular disease, the number one cause of death throughout the world.
Led by corporate partner Anna Brown, the Addleshaw Goddard team which supported GENinCode included partner, Murray Jack, associate, Michael Flett, associate, Mhairi Cruikshank, trainee solicitor, Finlay MacDougall, and trainee solicitor, Ashley Thomson.
GENinCode recognised the expertise and experience of Addleshaw Goddard's Scotland team, which has also advised on the recent AIM IPOs of Brickability, The City Pub Group and Ramsdens and follows AG's Manchester team, advising musicMagpie on its AIM IPO in April.
Anna Brown, corporate partner at Addleshaw Goddard, said: "GENinCode's admission to AIM underlines the support for the company from investors and the opportunity to improve the current standard of care and enhance the assessment of the risk of the onset of cardiovascular disease which is, globally, the leading cause of death.
"Improving health and the standard of care for cardiovascular disease and reducing the costs associated with this represent a global challenge. GENinCode has the opportunity to make a step change in the assessment of the risk of CVD through its use of genomic precision testing and the IPO will provide an excellent platform to enable GENinCode to drive its ambitious agenda.
"We are delighted to have supported GENinCode at this exciting time. This IPO underlines our expertise both in taking companies to the public markets but also in the healthcare and life science space which has played such a crucial role in the last 18 months as we continue to tackle the COVID-19 pandemic."
Matthew Walls, CEO of GENinCode, added: "We have worked with Anna Brown and the team at Addleshaw Goddard since our company was established in 2018. They have provided fantastic support and guidance assisting GENinCode with our growth plans, particularly the IPO process and our institutional investment by Maven and Downing last year.
"Their support has been invaluable, anticipating and resolving issues and going the extra mile, with unfailing good humour, to ensure we were able to meet our ambitions timetable. They have become an extension to our team and we look forward to their support as we continue our ambitions growth plans."