Apple launches its new credit card
Apple has officially launched its new credit card, with all US customers eligible to apply for it through the Apple Wallet app.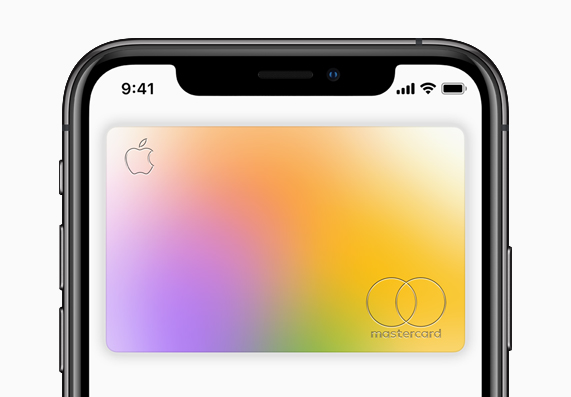 Users can quickly sign up for the card in the wallet app and start using it with Apple Pay in shops, apps and online. The card does not contain annual, late, international or over-the-limit fees. Apple also claims interest rates are "among the lowest in the industry".
Machine learning and Apple Maps are being used to label transactions with merchant names and locations, with purchases automatically totalled and organised by colour-coded categories. Users of the card also receive weekly and monthly spending summaries.
To ensure a high level of security, a unique card number is created on iPhone for the Apple Card and is stored in the device's Secure Element, a special security chip used by Apple Pay. Every purchase is authorized with Face ID or Touch ID and a one-time unique dynamic security code.
Apple is hoping to win over users with its daily cash rewards scheme, which gives back a percentage of every purchase as cash. Customers will receive 2% daily cash every time they use the card with Apple Pay, and 3% on all purchases made directly with Apple. The card also ensures customers get 3% daily cash when the card is used with Apple pay for Uber and Uber Eats.
VP for Apple Pay, Jennifer Bailey, said: "We're thrilled with the overwhelming interest in Apple Card and its positive reception. Customers have told us they love Apple Card's simplicity and how it gives them a better view of their spending."
The card's release was revealed in March this year. The titanium card has been created in partnership with Goldman Sachs, who last year launched its online bank called Marcus. Marcus raked in £8 billion in its first six months and signed up 250,000 customers through attractive high-interest rates.
Goldman Sachs' involvement in the Apple credit card highlights a large push within the company to expand its young consumer business.
CEO of Goldman Sachs, David Soloman, reportedly told employees: "Apple Card is big, but it's also a beginning. In the decades to come, I expect us to be a leader in our consumer business, just like we are in our institutional and corporate businesses."