Goldman Sachs fined £100m over Malaysia's 1MDB scandal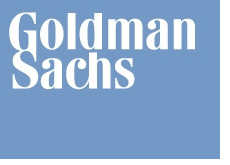 UK regulators have fined Goldman Sachs almost £100 million as part of a $2.9 billion settlement with authorities around the world for the investment bank's role in Malaysia's 1MDB scandal.
Yesterday, the Prudential Regulation Authority (PRA) fined the bank £48.3m — the biggest ever imposed by the watchdog — while the Financial Conduct Authority (FCA) hit Goldman with the same amount.
The Wall Street bank has agreed to pay $2.9bn overall in a settlement with civil and criminal authorities in the USA, Singapore and elsewhere and has entered into a deferred prosecution agreement with the US Department of Justice.
The agreement resolves an investigation by US authorities into the 1MDB affair, which has plagued Goldman Sachs for years.
Yesterday, Goldman Sachs also revealed that five former executives, including its former chief executive Lloyd Blankfein, would forfeit $67m in long-term awards, while its present leadership team would receive a pay cut of $31m this year.
The bank said that the move was "in acknowledgement of the firm's institutional failures".
The sums are in addition to the $76m that it is recovering from its former employees who have been implicated in the scandal, The Times reports.
The bank arranged three bond sales for 1MDB, Malaysia's sovereign wealth fund, that raised $6.5bn in 2012 and 2013. The money was intended to finance development projects but it was alleged that billions were embezzled from the now insolvent fund.
The scandal caused the downfall of Malaysia's prime minister Najib Razak, who was sentenced to 12 years in prison earlier this year.
The settlement is separate to a $3.9bn deal that Goldman Sachs agreed with Malaysia in July. The combined £96.6m fine levied by British regulators is for risk management failures.
Sam Woods, head of the PRA, said: "Failure to manage financial crime risk can have a significant adverse impact on a firm's safety and soundness."
David Solomon, who succeeded Mr Blankfein as Goldman's chief executive, commented: "This has been a long process and we are pleased to be putting these matters behind us."