BDO awarded £3.4m compensation over Rangers administration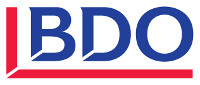 Accountancy firm BDO has been awarded £3.4 million plus interest for failings during the liquidation of RFC 2012, the Old Co Rangers.
A court has ruled that the administrators of Rangers FC should have considered selling the club's training ground and searched for new owners of Ibrox Stadium.
In the 125-page judgement issued on Monday, the court urged that Paul Clark and David Whitehouse, from Duff & Phelps, should also have tried to sell football players such as Kyle Lafferty, Steven Naismith and Lee Wallace to obtain more money for creditors.
The case was first brought by BDO in 2017, to request compensation as they believed the insolvency professionals could have utilised a different strategy.
---
---
Rangers fell into administration in February 2012 after the non-payment of national insurance and VAT while owned by Craig Whyte.
The £3.4m awarded to BDO includes £977,500 from failing to sell players as well as a further £827,000 for not offloading Steven Naismith, The Times reports.
The judge, Lord Tyre, awarded £750,000 for failing to take the opportunity to look into selling Ibrox and leasing it back to the club along with £850,000 for their reluctance to explore a sale of the club's training ground, which was then known as Murray Park.
A proposal offering up to £10 million for Murray Park, which would also have left 15 acres of space for training facilities, was considered not credible.
Lord Tyre suggested the administrators should have considered options to offer different assets for sale rather than trying to keep them all together and sell the business as one.
Duff & Phelps said: "We are disappointed with this decision but we stand behind the work done by our restructuring professionals for every one of our clients."