BDO nets £1,700 a day for liquidation of Rangers FC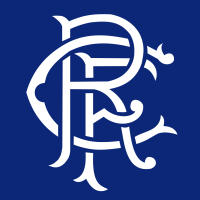 BDO, the liquidator of the former owner of Rangers Football Club (RFC), has accumulated fees of around £1,700 per day, according to its latest report.
BDO has had its bill for £290,000 for work between November 2 last year and May 15 in 2020 approved by the creditors' committee of RFC 2012.
The largest portion of the costs totalling £119,401, was for senior directors and partners of the firm working with solicitors and on legal claims relating to the insolvency process.
BDO was appointed liquidator of Rangers Football Club in October 2012 with the firm renamed RFC in 2012.
The assets of the club had been bought by a consortium led by Charles Green in May 2012. Rangers fell into administration in February 2012 after failing to pay PAYE and national insurance contributions while Craig Whyte ran the club.
BDO has been appealing against the sums HMRC claims it is due from RFC 2012. Around £24 million has been dropped from the revenue's claim in relation to RFC 2012's use of employee benefit trusts. The trusts were in place during Sir David Murray's reign over the club and were ruled to be disguised remuneration following a lengthy court process.
HMRC cut a further £5m from its claim against the company in December 2019.
BDO has also been working on locating funds to potentially pay back creditors. The firm secured a £24m payout from the law firm Collyer Bristow, which was involved in Mr Whyte's takeover of the Ibrox club, in 2014.
A £28.9m claim against Duff & Phelps, which handled the administration process, was also submitted back in 2017.
The latest update on fees means BDO's charge for handling the liquidation is now nearly £5.4m, including £1.6m for dealing with solicitors and legal claims and almost £960,000 on forensic IT and accounting.