CAS: Credit card providers must work with customers over new debt rules
Citizens Advice Scotland (CAS) has urged credit card providers to show sensitivity and flexibility towards customers in persistent debt as new rules begin to come into force this month which allow them to impose sanctions.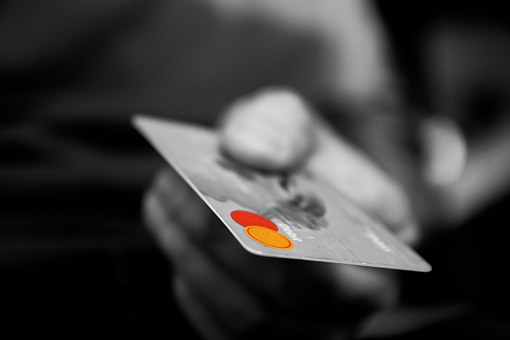 The call comes as evidence emerges of providers demanding un-realistic payments and threatening to cancel customers' credit cards if they do not respond.
Rules introduced by the Financial Conduct Authority (FCA) in 2018, mean credit card borrowers identified as being in 'persistent debt' could face higher demands for payments or face sanctions on the credit card, such as freezing or cancellation of the card, if they don't respond to communications from their credit card company.
---
---
Persistent debt is defined as not paying any of the capital borrowed and paying the interest, charges and fees only.
The rules require that providers send three letters to customers warning them that they must take action to reduce their arrears: one at 18 months, one at 27 months and a final one at 36 months.
The 36-month letters, marking the point at which the company must take action with the customer to resolve the debt, are beginning to come through customers' letterboxes this month.
Myles Fitt, CAS financial health spokesman, said: "We support these changes in theory as we believe they will help some people to manage their credit cards better and cause them to do something about their debts.
"However, there are many people who simply will not have the funds to make changes to what they pay. The credit card providers must be sensitive to that and treat every case individually. The aim should be to help their customers, not to punish them.
"Cancelling cards, for example, should be a last resort only after a number of attempts at communication have failed. Providers should actively work out a realistic re-payment plan, based on the actual disposable income of the customer taking into account their other commitments, and where appropriate should refer the customer to independent debt advice.
"The 36 month letters are starting to be delivered now and already we are seeing cases where people are becoming alarmed and distressed due to demands for payments they simply don't have.
"This is not how the system was supposed to work and we urge the companies to follow a more sympathetic and customer-focused route. We also urge the FCA to keep an eye on how this is working and to clamp down on any companies who are not treating customers fairly.
"And of course we remind customers who are in debt that we offer free, impartial and confidential advice on how to manage it. Our network in Scotland issued advice relating to credit, store or charge card debts more than 10,000 times in 2018/19."